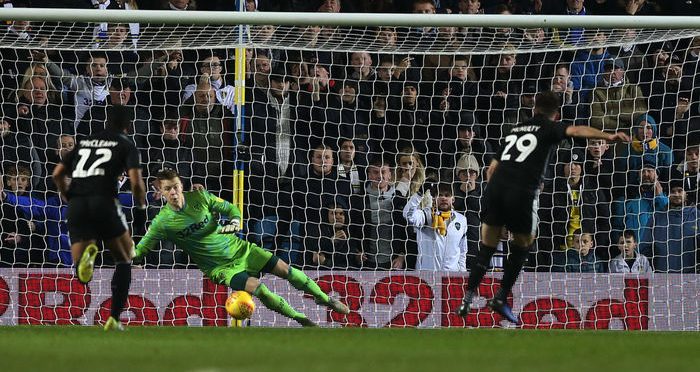 Leeds' Underrated Player of the Season Award
Whilst the conversation ramps up over who has been the key player for Leeds this season, who has given us that edge to compete this far into the sseason. Phillips? Pablo?
We're looking for that player who has been quietly brilliant and shown himself to be fundamental but maybe we just haven't given enough recognition to. Here are our nominations but we are mainly looking to see who you feel deserves this award?
Leave us a comment and tell us why!
Tyler Roberts
First up TyRob. Since coming back from injury, he has changed completely. His attacking threat and hold-up play has proven to be the difference on many occasions. He's done well to adapt into a less natural role playing behind the striker and whilst the goals may not be as numerous his part in build-up play certainly is. His footwork helps Leeds play out of tight spaces and feeds others in. He's gathering momentum towards the end of the season and looks to be on course to become more important as we enter the last 5 fixtures.
Bailey Peacock-Farrell
Many Leeds fans were disgruntled that BPF wasn't included in the club's official Young Player of the Season award. To be asked to keep net in a promotion chasing side at his young ask, with no back-up goalkeeper for the most part of it was astounding. Given this, he did very well. Making numerous key saves and who can forget that penalty save at the death against Reading. We sometimes forgot that he was the youngest player on the pitch, but it would be hard to argue against the fact that his performances reeked of maturity. BPF is another player who undoubtedly has a bright future ahead of him.
Ezgjan Alioski
Ali Ali Ali, cult classic. Whilst his technical ability may not always be there, his desire and fight certainly is. Never not true to style, Alioski covers every blade of the grass week in week out. Playing at both left-wing and left-back, he's shown himself to be a key part of Leeds' defensive work and is one of the finest players at pressing high up the pitch. It would be very harsh to not give Gianni some form of recognition after his relentless efforts this season.
---