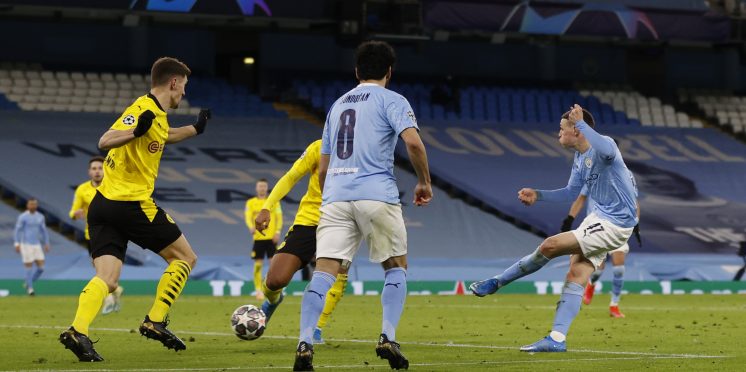 Leeds' Tyler Roberts reacts to Phil Foden message as Man City showdown looms
Manchester City star Phil Foden has been shining this season and his goal last night put them in the driving seat of their Champions League tie with Borussia Dortmund.
Leeds United's promotion to the Premier League has exposed the players to the very elite level of the English game, and vice versa.
Kalvin Phillips has managed to establish himself as an England international with a good shout of making the squad for the Euro's along with a number of his teammates playing for other countries.

Tyler Roberts is one that has been rubbing elbows on the international stage for a while, due to his involvement with the Wales squad.
His performances are living up to Premier League potential at the moment and he's worthy of his starting berth.
Another attacking midfielder shining is Phil Foden, whose well-taken goal last night snatched a late win for Man City against Borussia Dortmund.
His performance is something that could strike fear as we gear up to face the youngster at the Etihad.
After the game, Foden took to Instagram to reflect on his decisive goal while Tyler Roberts commented, heaping praise on him:
Roberts commented 'A1' meaning 'top class' from Foden.

Foden's form at the moment is outstanding and there aren't many players in the world of his age that can do what he's doing.
Yesterday saw the two best 20-year-olds in world football come up against each other in Foden and Erling Haaland, and the former came out on top.
It's an example of what an attacking midfielder can be capable of even at that age and it's clear that Pep Guardiola is bringing the best out of him.
Meanwhile, we're finally starting to see a very dangerous output from Roberts ahead of the weekend's clash.
Hopefully, the Welshman can show his worth with another powerful performance in attack and finally get off the mark for the season.
---