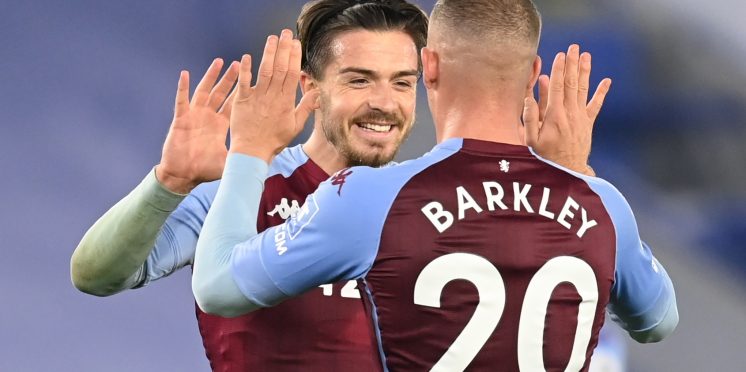 'Leeds really need to watch out for Barkley' – Aston Villa v Leeds United: View from the Opposition
Villa Park plays host to Leeds United's trip to Aston Villa in the Premier League tomorrow evening.
Leeds head to the Midlands licking their wounds following a defeat to Wolves on Monday. They're facing another tough task this weekend in the form of Villa. Dean Smith's side currently hold the Premier League's only 100% record.
As we always try and do at Leeds All Over, we've reached out for the View from the Opposition, which comes from the guys at OurAVFC (@OurAVFC) this week.

1) Firstly, you must be delighted with Villa's start to the season? Just how impressive have Dean Smith's side been so far?
Absolutely, it's definitely a surprising start to the season, but is also the product of the reshape that we badly needed since our promotion back in 2018/19.
Most of the pieces from last season are pivotal parts in this season's squad, yet they've been finely tuned with the new additions over the summer.
2) I think we know the obvious threat in your side, but apart from a certain Mr Grealish, what do Leeds and Marcelo Bielsa need to look out for on Friday night?
Leeds really need to watch out for Barkley, who has relieved Grealish of some of the pressure when moving forward with the ball and has proven against Leicester that he is a threat from outside the box.
However, Leeds need to make sure that they aren't too focused on individuals. Focus much more on the counter attack and the flexibility of our whole squad on the attack.
3) We've seen Gabby Agbonlahor claim Leeds are a 'myth', do you agree with those comments after Leeds' start to the season?
After a long period without Premier League football, it's always difficult for teams to find their groove, and there's arguably more pressure on Leeds to find this than the likes of West Brom and Fulham.
Therefore, it would be too soon to say whether Leeds will make their mark, but unless they overturn Villa's current unbeaten run, it's difficult to see where they can gain confidence from.
4) Which Leeds player do you feel is the One to Watch heading into Friday's game?
Helder Costa. Just going on his previous performances in the Championship.
5) Finally, what's your prediction for this Friday's result and why?
2-0 Villa. We have three clean sheets from four games, conceding only to champions, Liverpool.
Our goals will come from Watkins and Konsa.
---