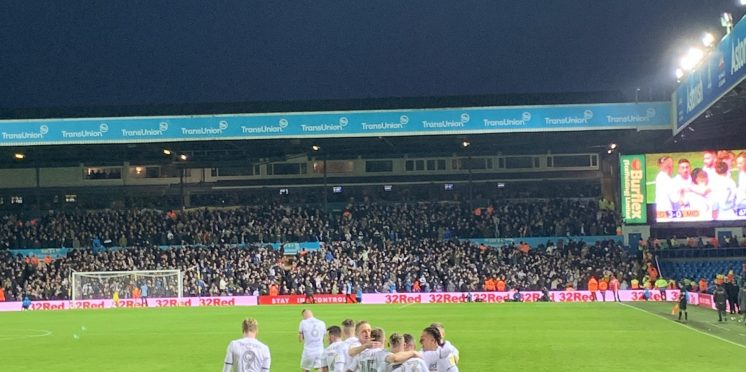 Leeds' Promotion Picture: Positives Taken Though WBA Go Top
The videos have no doubt been well circulated around social media by now (if you haven't seen it, please find it), but West Brom were saved by an extremely, extremely, fortunate penalty tonight.
This gave them a 1 nil lead in the last minute against Preston North End, and ultimately the three points required to take them back top of the table. That puts them 2 points clear of Leeds, but Leeds just edge them by 1 goal on goal difference (Leeds: +18, WBA +17).
(This feels like the first team Leeds have been leading a division on goal difference in quite some while?, but that's a matter for another day).
Importantly, however there is a 5 points gap between Leeds and 3rd. Fulham occupy that spot having picked up 4 straight wins, with Mitrovic bagging a brace to earn them a 1-2 win away at Swansea on Friday night. He's averaging a goal every 108 minutes, and is evidently, as everyone suspected, a level above this league. Does this put him at risk of a move in January? A Premier League club hunting for a striker could do a lot worse than to pick him up. This would certainly take some of the wind out of Fulham's sails…
The remainder of the play-off places are occupied by Nottingham Forest and Bristol City, who each have 32 points and Preston who have 31. (North End have recorded 3 straight losses, however and so their direction seems to be becoming clear…).
Alas there is no midweek Championship games, but there is Premier League to remedy it's absence. ">Uniquely, they're showing live on Amazon Prime and you can sign up for a 30 day free trial and access them here.
---