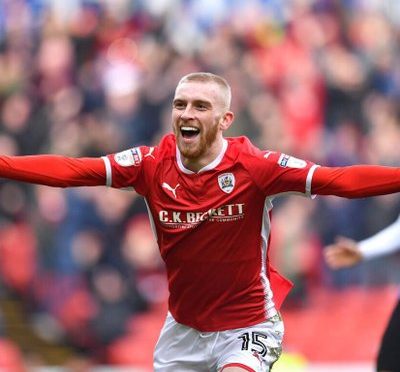 Leeds linked with three Barnsley players
With Leeds' season coming to a sad end, the focus has already switched to the summer's transfer window. According to journalist Alan Nixon, Heckingbottom will in fact remain Leeds Head Coach in the summer and he has some early targets in mind. The three players in mind are striker Oli McBurnie, midfielder Joe Williams and full-back Andy Yiadom.
Despite all three currently playing for Barnsley, the first two are on loan from Premier League clubs Swansea and Everton, with the latter out of contract this summer.
McBurnie is extremely highly rated and I'd presume we'd only be able to sign him on loan, if Swansea don't want to keep him around. He is from Leeds so if he has a choice in the matter we might stand a good chance. Yiadom is a weird one, with Ayling and Coyle back next season you wouldn't have thought Leeds would be in the market for a right-back. I can't pretend to know a lot about Joe Williams, but it's about time we sorted out central midfield once and for all.
If these moves do happen, it would suggest a change in approach from the board. Although I'm not sure this is the best way of going about it, as Barnsley aren't exactly doing well this season. It really comes down to how committed to Heckingbottom we are and with only one year left to run on his contract, I don't have much confidence.
---