Leeds United midfielder Kalvin Phillips is one of the latest to weigh in on Raphinha' stunning Brazil display, taking aim at West Ham in the process.
The January transfer window drifted by without much to report from Elland Road in the way of movement, but West Ham's feeble attempts to sign both Kalvin Phillips and Raphinha were amusing.
Reports of a £50million bid for each player were shrugged off instantly, with those of a Leeds persuasion baffled at the cheek to even attempt to offer a sum that low.
That poor valuation was further compounded with the Brazilian starring in his country's 4-0 win over Paraguay, where he opened the scoring.
As he took to Instagram to share his delight at another great display, Phillips had a message for West Ham in the comments: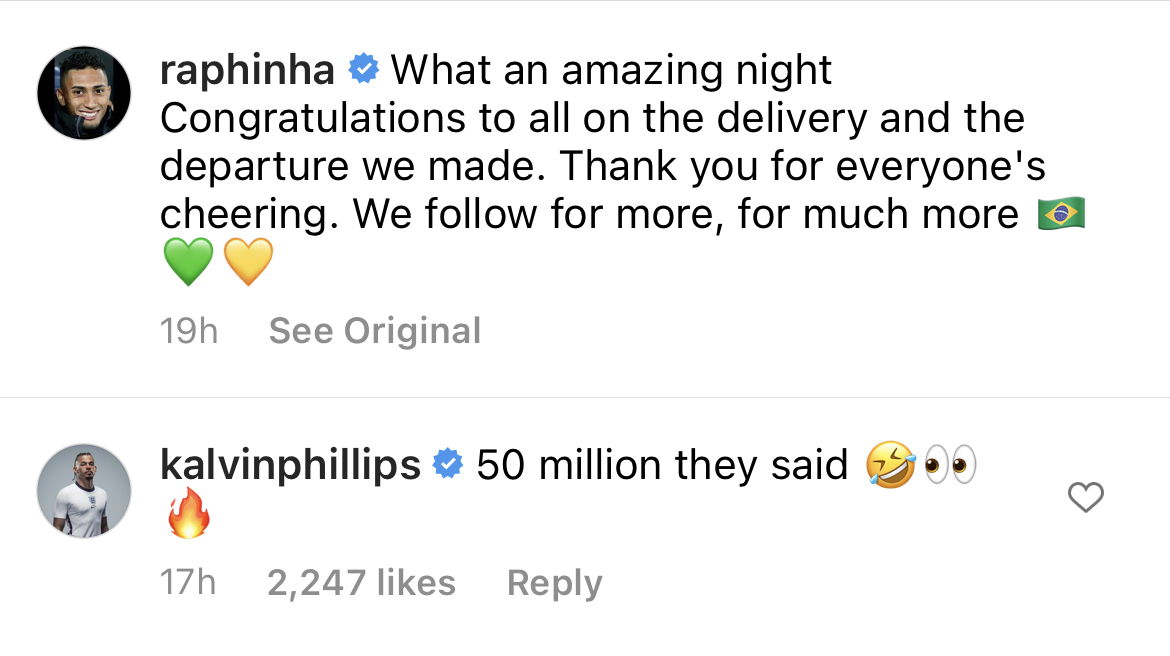 It was a laughable bid to place.
Surely, those on the board at West Ham will have looked at their performances since promotion and questioned how much they put on the table.
The fact that Leeds brushed this off as a non-event highlights that it's going to take an almighty bid to take either from the club this summer.
On top of that, West Ham don't even have Champions League football guaranteed while these two could walk into a lot of teams across Europe.