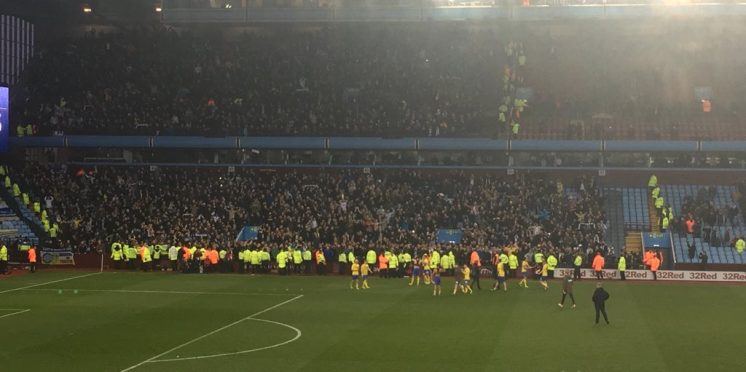 Leeds have new Crest for Centenary year – Fans React
Around this time last year, Leeds fans were reacting in horror to the now infamous badge that Andrea Radrizzani and "100,000 others" had selected to be the face of this club. Luckily, Leeds fans kicked up enough of a fuss to get that decision reversed almost immediately. Fast-forward to today and Leeds have a new centenary badge, according to Phil Hay of the Yorkshire Evening Post, which can be seen here –

It's clearly not as shocking as last year, they've gone for a safe option. I don't really see the appeal myself, this fascination that Radrizzani has with including "Leeds United" in full on the badge is a weird one to me. We may not be the smartest set of supporters but we know what "LUFC" stands for.
But how have the fan base reacted so far? Let's take a look at some of the better responses…
still prefer this pic.twitter.com/93lqduLZPp

— ˢᵃᵐ ˢᶫʸ (@samissly) February 20, 2019
I can't lie, this would be a great shout.
i'm still not sure why they dropped the script like, what does it accomplish?

— unbeleifable (@ellandread) February 20, 2019
Backing up my own point here but really, why?
I actually think it's quite smart. Can't wait to have this on our Premier League shirts next season celebrating 100 years

— James Glasspoole (@JamesGlasspoole) February 20, 2019
The glass half-full approach is appreciated here.
The T stands for TWO HUNDRED THOUSAND POUNDS https://t.co/d4JDVG4dFu

— The Square Ball (@TheSquareBall) February 20, 2019
Overall, the badge is decent and could be much worse. It's not Leeds colours though, surely that's easy enough to deliver?
Let us know what you think of the club's centenary badge!
---