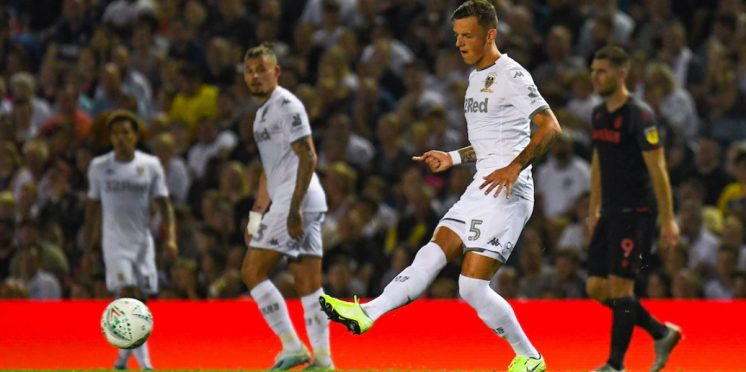 Leeds' Defensive Excellence Lies At The Door of One Man
In Summer, you'd have been forgiven for asking what on earth was going on. Leeds had shipped off Pontus Jansson, held in high esteem round these parts, and brought in a 'kid' who'd never made an appearance at this level.
Peterborough? Newport? Not exactly Leeds United Football Club.
But the question has now changed. More common now is: What did we do without him?
Ben White arrived and made an immediate impact. His performance away at Bristol City had the characterstics of a central defender who already had a season of Bielsa's man to man method of defence under his belt. From this, things have only been on the up.
Being compared to the likes of John Stones, and a little further back (and closer to home, kind of) Rio Ferdinand is no great exaggeration. White demonstrates exception positional play and been ever-present in a Leeds side that has racked up 12 clean sheets already this season.
What we see in the absence of Pontus Jansson and the presence of Ben White is a lesson in style over substance, where Jansson threw his body on the line for the last-ditch tackle or charging out to physically challenge the forthcoming attacker, White keeps the line and prevents this needing to happen. This is exemplified by just how few shots on target Leeds concede per game. In 2019/20 Leeds permit 2.75, in 2018/19 that figure stands at 3.28.(Testament to Marcelo Bielsa, 2017/2018 it was as high as 4.07).
But it's White's accomplished ability on the ball also that puts him a cut above the rest. He regularly demonstrates a temporament and technical ability that far exceeds most midfielders and strikers in the league, never mind centre-backs. He's currently averaging over 50 passes a game, with 10 of those in the opposition half, aswell as 3 ambitious long balls p/game.
The man to man marking system encourage players to attack the ball, Bielsa implores his player to always be running when they meet it. Never stationary. Hold your man, nick it off him when they try and play it to him. White's attributes are very well suited to this method, he makes 2.5 interceptions per 90.
Though Marcelo Bielsa's legacy will never focus on defensive strength, and why would it? The attacking process he's drilled into Leeds is very easy on the eye and takes the breath away, but he's achieved nothing short of a miracle with Leeds' defence this season. After 21 games, The Whites have conceded 7 less goals than anyone else in the league.
The final piece of the jigsaw? A kid from Peterborough United.
---