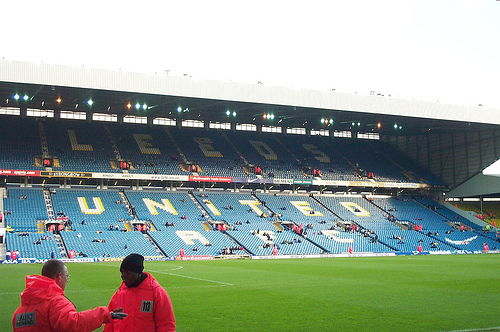 Leeds Close to Adding Youthful Winger
With all the headline names being floated in the early stages of the transfer window, it's easy to forget how Leeds quietly go about their business in the market for much younger players.
Today reaffirms this. Phil Hay confirmed earlier that a move to bring Carlisle United winger Liam McCarron to the club is almost over the line. He believes there will be a fee involved that could well be a six figure sum. Joe Urquhart added that the deal involves a Leeds youngster going on loan in the opposite direction. Just who that will be remains to be seen…
In recent times, Leeds have been hotly involved in the scouting and subsequently signing of lesser known names with the future in mind. Between Mateusz Bogusz and more recently Rafa Mujica from Barcelona B, Leeds are obviously confident in their ability to develop and satisfy exciting young players in the most crucial stage of their career.
The facilities at Leeds speak for themselves, the infrastructure has produced many a player who have gone on to compete at the highest level and more immediately the under-23s can boast a handful of accolades. Quite clearly, Leeds is once again becoming a very attractive prospect for the brightest and best in youth football.
---