Kalvin Phillips has assessed Leeds United's performance against Chelsea as Dan James picked up the side's second red card in as many games.
Leeds have been in a relegation fight for some time, but it is now down to the final two games of the season and the side are up against it.
Needing results from Manchester City, Arsenal, and Chelsea all in a row was never going to end well, and it shows how much the pressure is on that these games matter to Leeds' points tally.

An early Mason Mount goal put Leeds at an instant disadvantage, before Dan James made it an impossible task to take a point from the game as his reckless challenge on Mateo Kovacic was met with a red card by Anthony Taylor.
It meant Leeds were essentially chasing the ball for the remainder of the game with very little to show for their own possession, and Kalvin Phillips was of those looking infuriated by the game's developments, and where it leaves the team with two to play.
After the game, Kalvin Phillips spoke to LUTV (quotes via Leeds Live) on that major flashpoint:
"Tonight was very difficult. You could see from our performance that we were tired after the Arsenal game and we went a man down early in the first half again.
"That didn't make things easy but there's nothing we can do about it now. We tried our best and that's what we will have to do in the next game."
With two games to go, will Leeds stay up?
Yes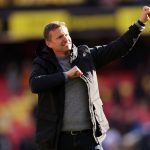 No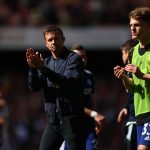 Ahead of a vital match against Brighton, Phillips made this honest admission:
"We've just got to look forward to Brighton, get some rest and try and get three points. We've known a long time into the season that we were always going to be near the bottom of the league but we will still try and keep positive and try and go out there and make the fans happy.
"The last two weeks have not been great, but I'm sure we will be ready to come out fighting and do our best."

Backs against the wall.
Coming out swinging is the only way we're going to get out of this, because sitting in isn't cutting it.
Brighton are not going to be a pushover – their recent run of form shows that they're one of the teams we wouldn't want to play right now.
The fact that it's come to this just highlights some of the brainlessness that has gone into preparing for this season.
If the players have known for some time that this was going to happen, why has nothing really been done to change it?