Newcastle United have reportedly been monitoring Leeds United star Raphinha from the end of last season.
Leeds are braced for serious transfer interest at the moment where Raphinha is concerned, and have already fielded an offer for the winger.
Arsenal aren't the only side vying for his signature, though.

With the top end of the Premier League a very viable destination for the Brazilian, offers are set to start piling up.
However, another hat is being thrown into the ring of financial powerhouses in England in the shape of Newcastle United.
The Magpies are likely to have plenty of money to throw at signings this summer, and they have recently considered a swoop for Raphinha.
The Daily Mail's Craig Hope has revealed Eddie Howe's interest in the winger, before learning of a price tag that falls outside of their means currently, on top of the significant competition:
Raphinha's main interest comes from sides batting for the top four or already in the Champions League, while the Whites are commanding £65million to sell.
Should Leeds lower their Raphinha asking price?
Yes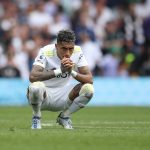 No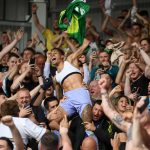 I can't see Raphinha moving to Newcastle, even if compatriots Joelinton and Bruno Guimaraes have glowing reviews to share.
He deserves Champions League football right now, and Newcastle will be waiting a few years before they can consistently challenge for that.
There's nothing wrong with their ambition, but they have to be realistic that teams are in for him who have more to offer from a playing perspective.
I wouldn't be shocked if the Magpies managed a signing of a similar calibre from elsewhere, but it doesn't look like Raphinha is theirs to sign.