Leeds United have reportedly accepted an offer from Barcelona to see Raphinha exit the club, but the payment is set to be staggered.
Leeds have seen a hugely decisive Friday in their transfer business when it comes to outgoings, with both Kalvin Phillips and Raphinha taking huge steps towards their exits.

After an ever-changing transfer saga with Raphinha, both Arsenal and Chelsea look set to miss out with reports of an agreement being reached between Leeds and Barcelona.
Journalist Graeme Bailey has revealed that a £60million fee has been agreed for Raphinha to join the Camp Nou outfit.
Not only that, but further insight has come from Gerard Romero, who has revealed that the payment is set to be staggered across three installments.
Newcastle United are claimed to have made an offer for Raphinha last night, but that has been turned down and he is looking to be heading to the La Liga giants.
Would De Ketelaere be a good signing for Leeds?
Yes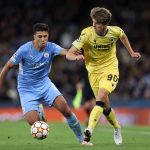 No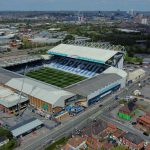 So in both Kalvin Phillips' and Raphinha's moves, we've bent over backwards for another team to seal a signing on their terms.
Barcelona are famously poor at managing finances and allowing them to pay in instalments is a frustrating development.
Hopefully, it doesn't get in the way of how we're looking to replace him, but it's just an extra concern we didn't need to worry about.
I'm glad he's making his move to Barcelona, but this whole ordeal has been less than convenient for us.