Former Southampton manager Ralph Hasenhuttl was briefly linked with the vacant Leeds United managerial role, but that looks incredibly unlikely.
This week started with huge news at the bottom end of the Premier League, with Leeds confirming their decision to sack Jesse Marsch on Monday.
A replacement is now on the agenda for Leeds as the side prepares for a trip to Manchester United under caretaker boss Michael Skubala.

Currently out-of-work managers are always going to be looked at and linked with the Leeds job, given the need for a quick turnaround.
It has been reported by iNews that Leeds had included former Southampton manager Ralph Hasenhuttl in their shortlist to take over.
Hasenhuttl left Southampton in a similar position to Leeds with a relegation battle in store for the rest of the season, and the manager is someone who could have made sense if Leeds wanted a similar approach to Marsch, with both having been schooled in the Red Bull network prior to their Premier League roles.
While any chance of a Hoffenheim appointment were dashed by his rejection of the Bundesliga outfit, the YEP's Joe Donnohue has essentially confirmed Hasenhuttl is not part of the running:
Hasenhuttl is not in work, and therefore is not one of the names Leeds are considering.
Who should replace Marsch long-term?
Arne Slot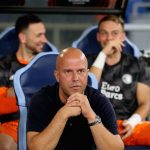 Andoni Iraola
Marcelo Gallardo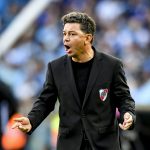 Other?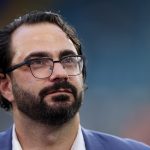 Hasenhuttl would have been a disaster appointment.
There's proof of the pudding in the fact that all three recent 'Red Bull' appointments in Hasenhuttl, Marsch, and Ralf Rangnick have failed in the league.
The narrow pressing setup does not work against top-quality opposition and it became very apparent that Marsch was not going to adapt, therefore a change needed to be made.
We need a big change, and moving away from those sorts of managers is the start of that.
Quiz: Can you remember Leeds United's last 15 results v Man United ahead of midweek clash?