Leeds United are reportedly one of the clubs monitoring Gent's in-form young striker Gift Orban, after he scored a four-minute hattrick in the Europa Conference League this week.
The Whites may have splashed out to bring in Georginio Rutter for £36million in the January window, but a new striker could be targeted after this season finishes.
With Patrick Bamford on two league goals this season and Rodrigo flying high but still suffering long-term injury layoffs, a more reliable long-term investment might be needed.
Who is Gift Orban?
Gent striker Gift Orban burst into the spotlight this week as he helped his club qualify for the quarter finals of the Europa Conference League against Istanbul Basaksehir with a 4-1 away win.
In that win, Orban scored a blistering four-minute hattrick including this stunning strike for his second of the game:
Currently valued at just €1million (Transfermarkt), the youngster has risen to prominence this week thanks to this eye-catching performance.
Gift Orban to Leeds?
CBS journalist Ben Jacobs has reported that Leeds are one of the clubs looking at the 20-year-old striker, with the Nigerian youngster seriously impressing this week in the Conference League.
Speaking to TEAMtalk, Jacobs detailed what the future holds for Orban:
"Gift Orban has said that his dream is to eventually play in the Premier League.

"Of course, he only joined Gent in January, which makes a summer move relatively unlikely, although because of Gent playing in Belgium, there is a realistic chance that a top European club might just be able to put in an offer that's too good to turn down.

"But at the moment, we have to bear in mind that Gift Orban is only 20 years of age and still developing, and is very happy at Gent. So he's not desperately trying to force his way out come summer, and therefore that type of transfer barring a very healthy offer, and maybe even a Premier League club taking a risk, because he's so early in his development, might be more one to watch in 2024.

"But what Orban is doing is putting himself in the shop window. This week alone, he's scored seven goals including a four-minute hat-trick in the Europa Conference League. And then on top of that, four goals in the Belgian Pro League. So between Sunday and Wednesday, the young Nigerian scored seven goals, which is absolutely incredible. And when you have that type of scoring form, you're bound to pique the interest of suitors.

"And he is, naturally, because they're both Nigerian being compared a little bit to Victor Osimhen, he's a little bit smaller than Osimhen, but he's not afraid to put his body about, he's clinical, he's intelligent and he's got good awareness."
Where interest is specifically concerned, Jacobs added this:
"And now in terms of clubs that have him on the radar, and have at least scouted him, but it's nothing more than that, at this point, Leicester City are one to watch and they've got a relatively rich recent history of signing top players from Nigeria so they could be one to watch as far as the Premier League is concerned.

"I think that Leeds United could be in the equation as well, because they're on the lookout come summer for a young striker and somebody to alleviate the burden on Patrick Bamford."
Do Leeds need a striker in the summer?
Yes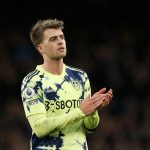 No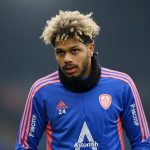 Relying on Patrick Bamford to be the starting striker and essentially the only player who can link the midfield to the attack is the reason we are where we are.
However, signing a relatively untested youngster as the solution contributes to why we're here too, needing the brilliance of young talent to bail us out.
There's very little to go off with Orban at the moment, with his arrival in January at Gent meaning he's not even played double figures of games in Europe.
However, the early signs show an absolute predator in front of goal.
Quiz: Can you remember Leeds United's last 15 results v Wolves ahead of Molineux trip?