AC Milan are stepping up their pursuit of Charles De Ketelaere by offering youngsters as a way to cut the asking price.
Leeds have one more big transfer that they are looking to pull off this summer, with a forward needed to add to Jesse Marsch's side.
Charles De Ketelaere is top of the priority list right now, but Leeds face a significant test if they want to lure the Belgian to LS11.

AC Milan appear to be the front-runners for the 21-year-old's signature as they look to thrash out an agreement with Club Brugge.
Leeds have tabled an offer that could amount to as much as £31.5million, which the Italian outfit haven't matched as of yet.
Will Leeds sign De Ketelaere?
Yes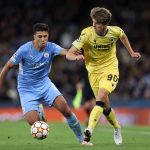 No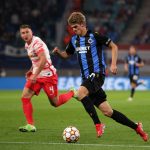 As they seem without the issue of agreeing personal terms, the main issue for Milan is negotiating an acceptable fee with Club Brugge.
Now, journalist Nicolo Schira is reporting that in an attempt to make up the numbers on the fee, the Serie A champions are prepared to offer two or three youngsters as a makeweight:

I'd be surprised if Club Brugge were playing ball with this sort of offer.
I still think Milan are in the driving seat for this deal, but this sort of proposal smacks of a club desperate to match us.
Whether or not this is accepted is another thing, but it is unlikely that they will be happy to take three surplus youngsters in trade for their best player.
Milan's attempts give me some hope that our bid is going to be the one that gets accepted, given we're going to have more to throw at this after Raphinha leaves.