Joe Gelhardt has spoken about the mental toughness of being at a club the size of Leeds United.
Gelhardt, 20, also known as 'Joffy', joined the club for a reported fee of around £1million, as reported by The Sun.
Wigan were a club in crisis at the time, and Leeds took full advantage of that to sign the promising youngster for a knocked down fee. Gelhardt has since gone on to make 28 appearances for The Whites, mostly from the bench, scoring twice and assisting four times.
His talent level is such that his potential is enormous, but only if he is grounded enough and developed correctly. Speaking to Phil Hay he spoke about the mental toughness of being at Leeds, here's what he had to say…

Speaking in The Athletic, Gelhardt was asked if he enjoyed last season despite the task of two relegation battles at Leeds, one with the first-team, and the other with the development squad. He said: "I liked the thrill of it. We weren't safe and everyone was nervous, which is normal, but we didn't show it.
"Every day we came in with high spirits and the worst thing you can do is mope about or be sad about it. It was still a good place to be around and we fought through it."
Asked if he let being out of the team or the noises on social media around him bother him, he said: "Sometimes people just see the lifestyle of footballers but not what they go through. You're not getting picked or you're getting abused on social media if you're not playing so well. People forget that we're humans sometimes and we have feelings. It's part of the job, though. You get on with it."

Clearly Gelhardt has the elite mentality to match the elite talent level.
In not letting things such as social media or paper talk get in his head, he stands a great chance of making it all the way to the very top.
His attributes as a footballer still need refinement but it is clear to see his trajectory as a footballer and man is only positive right now. However, only if his body can stay fit, which has been a question mark at times in the past. If it can then he will be playing among Europe's elite one day.
The England Under-21 international will hopefully get more development minutes again this season, aided by a skillset which allows him to play a variety of different roles in attack, as either striker, secondary striker, attacking-midfielder, or as a wide inside forward on the flank.
How many goals will Gelhardt score this season?
0-5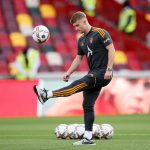 6-10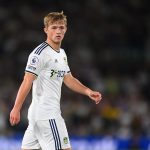 10-15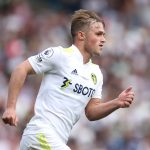 15+