Leeds United are still on the lookout for a new striker, according to Jesse Marsch, but he is currently happy with his options as youngsters look to make an impression too.
As we look ahead to the weekend where Leeds play Southampton away from home, there is talk of Marsch And Leeds adding a new forward to their front line before the window is up.
What is currently holding them up in their pursuit is the search for a player to fit the right criteria of what is needed in order for it to be a worthwhile move.

As things stand, Leeds have arguably three senior players that can play up top in Marsch' system: Patrick Bamford, Joe Gelhardt, and Rodrigo.
What's needed is another name to offer something a bit different to these three, while being versatile enough to not be stuck behind anyone in the pecking order.
However, as Marsch outlines in his pre-match press conference, it's an active search, but not one that is as clear-cut as signing any striker with a solid goals record.
There are youngsters looking to come into the equation too, and no one is impressing more in the under-21s setup than Mateo Joseph, who not only scored in pre-season against Blackpool, but got his PL2 campaign off to a flier with four goals against Derby County.
Marsch was asked about Joseph's progression (via Leeds United's YouTube channel):
"I think Mateo has developed a lot since I've been here, he understands pressing and understands how to play with intensity, he also has quality and goalscoring knack.

"So, I think because of his intelligence, his quality and because of his adaptation, he has potential to be a really important player here. The four-goal match is a big statement, I think the 21s are built to have a good season."
Following on, Marsch was then quizzed on the need to sign a striker, where Joseph's name cropped up again:
"Obviously, we've said it for a long time, we're evaluating for the right striker, but Patrick being fully fit helps us in that area.

"We also have some flexibility that Rodri(go) can play there, Dan (James) can play there, at times.

"Again, Mateo, who we just spoke about, Sonny Perkins, we have some young strikers, and Joffy (Gelhardt) – but him I consider part of the first team – we have some good young strikers.

"A lot of it is to look at from a profile, what age do we want? We don't want to suffocate the young players having opportunities moving forward in the next one, two, three years."
Will Leeds sign a forward before the deadline?
Yes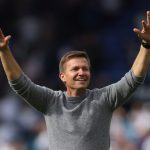 No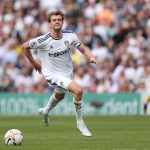 Joseph definitely has a lot of potential to be a key player for us in the future, because you can see in his game that he looks natural to goalscoring.
His movement is sharp, he is ruthless, and can score a different manner of goals too.
I don't expect him to make his way right into the first-team this season, but he is one to look out for, especially if he keeps scoring goals in the PL2.
This sort of development just goes to show how important our investment in young players has been over the past two years.