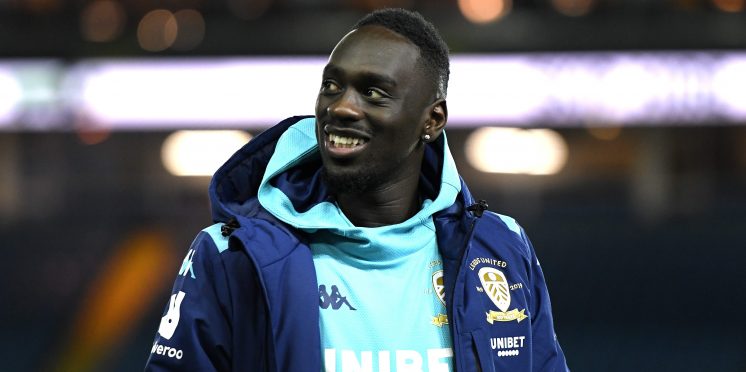 Jean-Kevin Augustin saga takes fresh twist as strong Leipzig stance is revealed
RB Leipzig will take legal action Leeds if they win promotion this season, but do not sign attacker Jean-Kevin Augustin permanently, a report from German outlet Kicker has claimed.
Augustin joined Leeds on loan with the option to buy from Leipzig back in the January transfer window, but made just three substitute appearances for the club following a number of injury problems.
It was announced on Wednesday that Leeds had elected not to extend Augustin's loan until the rescheduled end of the season, despite the rescheduled conclusion to the campaign, although it seems the issues around a permanent move have yet to be decided.
According to the latest reports from Kicker, Leipzig believe that if Leeds do win promotion to the Premier League this season, they will still have to make Augustin's loan move a permanent one, for a fee of around 21million euros.
Given the struggles that Augustin has endured during his time, it seems there is some concern as to whether Leeds will still want to do that.
Leipzig however, believe that the clause making Augustin's move permanent if promotion is won still stands, and are willing to ensure it is enforced via the legal route if necessary.
Despite that, Leipzig are said to be willing to cover Augustin's wages until such point that Leeds' season has been decided one way or another, after which legal proceedings could begin if necessary.
With this latest update, it does seem as though Augustin's loan move could hardly have gone worse for Leeds.
Not only has Augustin been unable to make any sort of impact on the pitch for Marcelo Bielsa's side, but it also seems as though this deal is now going to create issues for them off it as well, which is a distraction they could well do without during the close-season if they are indeed preparing for that long-awaited return to the Premier League.
---