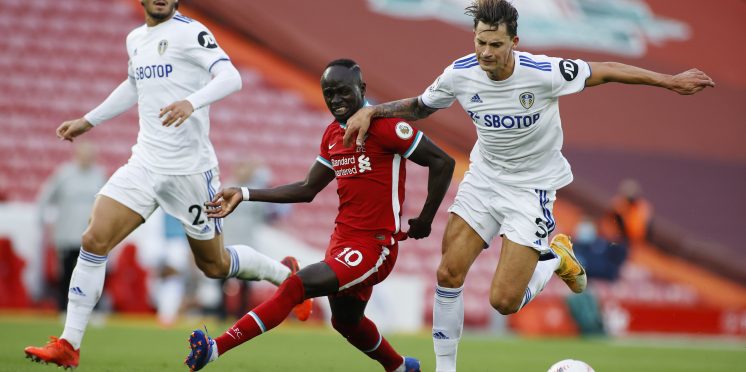 'It was crazy' – Leeds United man details his interesting arrival at the the club
Robin Koch has been previewing Leeds United's clash against Aston Villa on Friday night, while also looking back at how he has started life in the Premier League.
The Whites clinched promotion back in July and instantly looked to tie down loanee Ben White to a permanent deal.
However, Brighton and Hove Albion stood firm and didn't allow the centre-back to leave, meaning Marcelo Bielsa had to turn his attention elsewhere to plug the gap at the back.
Leeds swiftly moved onto German target and Freiburg stalwart Robin Koch, sealing a deal for a reported £13million.

Leeds' have started their Premier League campaign as they mean to go on, attacking on the front foot and being eager to dominate possession in high areas.
With five games gone, the Whites have notched seven points so far from wins against Fulham and Sheffield United and a draw against Manchester City.
Last time out was arguably Robin Koch's best performance, against Wolves. Despite losing the game 1-0, Koch was dominant at the back and limited Raul Jimenez to playing off scraps.
Up next is another tough clash for the German defender as Leeds face Aston Villa, and he has been commenting on his start to life at Leeds.
"I got a lot of information from watching the Amazon series and in Germany of course you know Leeds United, it's a big club and a traditional club with supporters around the world," he said to the club's official website.
"The players have told me it's a crazy atmosphere in the stadium and it's bad luck for me that I haven't played in front of them, but hopefully I will get chance to soon.
"When I arrived in Leeds I signed my contract and walked through the city and it was crazy how many people already knew me without playing one game.
"The fans are so passionate, it's really nice and hopefully I can see them in the stadium was soon as possible."

It's hard to showcase to new signings just how much adoration they're already getting from the fans, but Koch has probably found out already.
Once fans are back in while we're (hopefully) still in the Premier League, the new faces will get to see why we're known for our fanbase.
Koch will have received so many positive messages for his performances so far, and it's clear to see he's settled in superbly already.
You often see cliches about players signing for Leeds and giving the same statements that 'when Leeds come calling, you can't say no' but we've seen already since our promotion that the coverage we receive is much larger than your average promoted team.
---