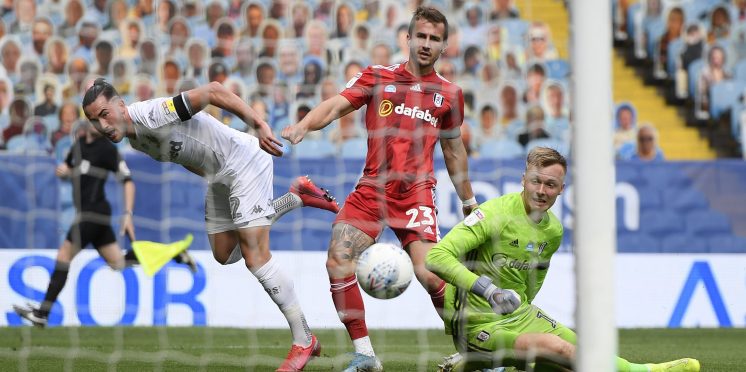 'It could be a case of first goal wins' – Leeds United v Fulham: View from the Opposition
Tomorrow will see Leeds United play their first Premier League fixture back at Elland Road. Fulham are in town and a big three points are up for grabs.
Leeds started the season with a 4-3 defeat to Liverpool, whilst Fulham returned to the top-flight with a whimper against Arsenal.
Last season in the Championship, there was a win apiece and both were, obviously, promoted in the end.
As always at Leeds All Over, we've reached out for the inside track on our opponents.
Matthew Baldwin from Fulham Focus brings us this weekend's View from the Opposition.

1) Firstly, what kind of start to the season have Fulham had? There was a heavy defeat to Arsenal last weekend, but were there positives to take out of that? 
I think that there were enough signs coming out of it – at least in an attacking sense – that we should be able to do well against a lot of the 'lesser' teams in the division. 
We were getting the ball forward well enough, but just couldn't quite finish things off, which hopefully will be sorted out once players are back up to speed and we don't have to face one of the big teams in the division.
The defence clearly needs to be worked on, but we've known that for a good couple of months now. There seems to be some movement on that front, but until we can get some Premier League quality at the back, we are going to struggle.
You can't judge the whole season based on a loss to a big six team, but I feel fans are more positive coming out of the game than we did last time we were in the top flight and lost 2-0 to Palace on the opening day. 
2) Leeds know where Fulham's big threats lie after the Championship last season, but are there any fresh faces to look out for at Elland Road tomorrow?
Well, we've kept mostly the same squad from last season, a complete 180 to how we dealt with out last promotion window. Our new players are still getting settled in having only made their debuts against Ipswich in midweek.
I think the only new player that has a reasonable chance of playing this Saturday will be Kenny Tete at right-back. He put in a very good shift at Portman Road and got the assist for the winning goal. 
But much in the same way you can't judge a season on a loss to Arsenal, I'm not going to go over the top based on a performance against Ipswich, but based on that game and his reputation beforehand, I think we could be onto a right winner with him. Right-back has been a position we've struggled to find solidity in during recent seasons, but he could be the one to break that.
3) Leeds won 3-0 in our most recent meeting at Elland Road. Do you feel that is going to play a factor in Fulham's mindset this weekend?
In some ways I think it will. I know that after the first half of that game there were a couple of people saying that Scott Parker had 'out-Bielsaed Bielsa' and even though we were 1-0 down at half-time we were perceived as the better team on the day, only to crumble in the second half.
Even though Leeds will probably, rightly, go into the game as favourites, we showed in that game that we can mix it with them, so in a sense we shouldn't have much to fear, even though we're coming off the back of a 3-0 loss and Leeds producing one of the better performances in recent times at Anfield.
If we can just avoid the sloppy mistakes that we made in the latter half of that game, we should be able to put up a good fight.
4) Finally, what are your predictions for the game at Elland Road & beyond? How do you see Leeds and Fulham's season shaping up?
It will probably be a tight game with both sides looking to keep possession and, as alluded to, it could be a case of first goal wins. It'll be hard to take the ball off the winning team once they get the lead.
Even since February, I've felt Leeds would be a comfortable, mid-table side in the Premier League, and that game against Liverpool proved it. If they can play like that against the 'fodder' of the rest of the division, they'll be safe by April.
Fulham, on the other hand, are very much up against it given the shorter than normal turnaround from the play-offs (something that's a big enough handicap on its own). I think expectations are very much reflective of that.
We expect to be in a relegation battle, but so long as we can put up more of a fight than we did in 2018/19, I think most fans will be OK with that because we know this is a long-term plan after Scott Parker's recent new deal.
---