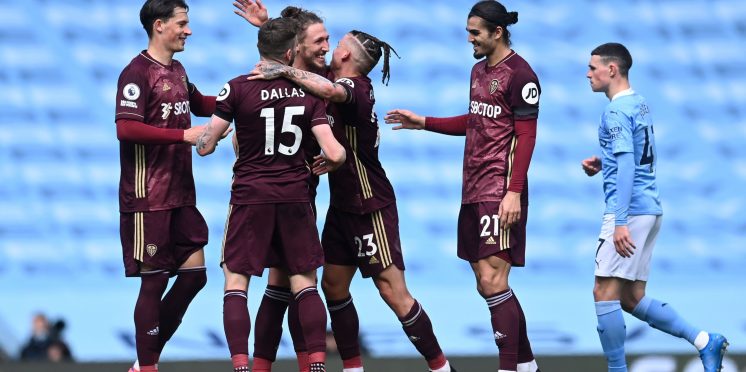 Interesting Leeds United claims emerge after Southampton v Leicester City stalemate
Southampton manager Ralph Hasenhuttl has reflected on his side's 1-1 draw against Leicester, and namechecked Leeds United as inspiration for the performance.
Leeds were labelled as a side more than willing to forgo defensive responsibilities to produce better attacking displays.
While the focus of the team is always to win, it's not entirely true that Leeds essentially don't bother defending.
They've shown that in the last two months with hard earned results against some of the very best sides in the league.

Leeds may have lost to Brighton at the weekend but it shouldn't take the shine off what they achieved in April.
An unbeaten month, that his its peak with a 2-1 win at Man City with 10 men.
It was a display which will go down as one of the best results of the season, and Southampton manager Hasenhuttl is using it as inspiration for his side.
The Saints too have come into question for their defence this season, losing 9-0 to Man United, but they held on for a draw against Leicester at the weekend with 10 men.
Speaking to the Daily Echo after his side sealed a valuable point, he was asked if they've prepared for playing with 10 men, and said:
Not really, but I think there are some good examples this season from teams that were working with one man down and still getting a result.

I think Leeds was a good example against Man City, how they defended. Sure, you can definitely then copy them a little bit.

It's just what I, in that moment, see as an example. We did not speak about this game or something.

But it is still possible, also against the strong sides, when you do it committed that you can defend and you can take something in such a game also.

You see when we score the first goal, suddenly you have the chance for three points. They (Leeds) also scored the winning goal against Man City with 10 men.

Hasenhuttl is right here that our win at Man City is proof you can get results there.
There's more to it than just defending for you life though, you have to be somewhat adventurous when you do get the ball.
It's interesting to see how far we've come that it's a case of teams now looking at the example we've set, rather than avoiding our mishaps.
With a full strength defence, I don't see why we can't showcase a much tighter back line next season.
---