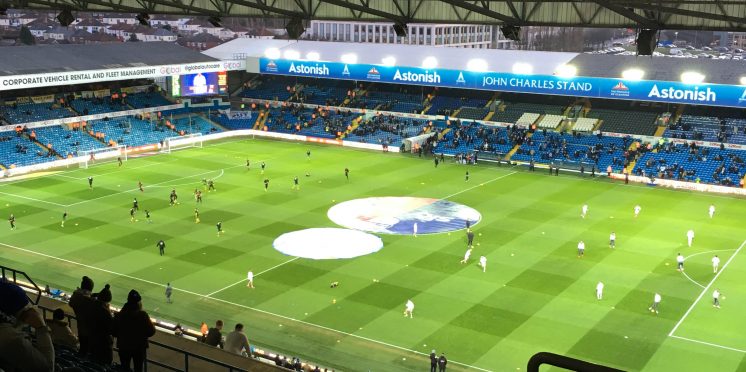 Inside Bielsa's Office: 3 Items You Didn't Expect
In a heartwarming story today, twitter used @HaydenLUFC shared the story of his visit to the inside of Marcelo Bielsa's office. Having a tattoo of him, it seemed Bielsa was very gracious and as ever, extremely kind to a keen fan of his. But we got a level of access into Bielsa's office not common to his time at Leeds United.
Such a surreal 24 hours, Was invited yesterday by the gaffer to go and meet him today in his office at Thorp arch, an afternoon me and my old man will never, ever forget. He absolutely loved the tattoo didn't stop hugging me and gave me some gifts, unbelievable experience. #lufc pic.twitter.com/sKA8ThTVxh

— Hayden (@haydenLUFC) November 29, 2019
Here's 3 weird and wonderful items in his office that we certainly didn't expect.
A Basketball: Not Bielsa's main sport, but he keeps a Spalding at his side. Does he have a hoop he shoots into when pondering the tactics he should employ against Boro this weekend?
Arsenal Bottle: Don't get ahead of yourself, I don't think he's taking the vacancy there after Unai Emery's sacking this morning. Why he's got the Arsenal bottle will most likely forever remain a mystery, and who keeps a bottle on the shelf like that? There's no doubt he means more than well, but it fits nicely with the Leeds clock he's got up there.
Shoe Rack: We've all heard the stories about Bielsa working all hours of the day and pretty much moving into Thorp Arch despite Leeds offering him good accomodation, but that's why he's loved at Leeds. Does he have a pair of boots in there if he ever needs a kick-a-bout? His inside shoe of choice seems to be the Kappa sliders he's sporting in the photo, and don't they look comfy?
---