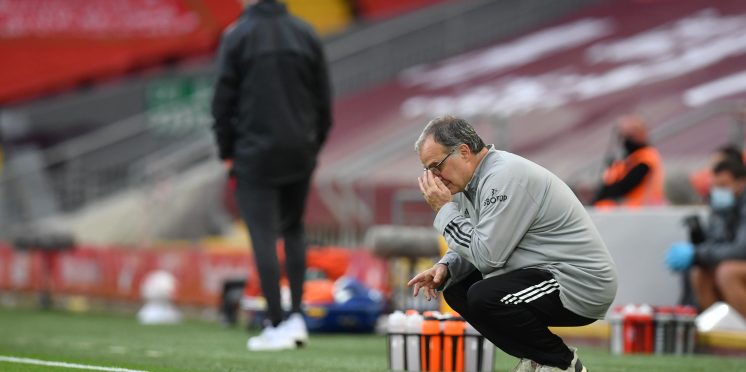 'Incorrect' – Marcelo Bielsa breaks his silence on Leeds United statement
Marcelo Bielsa has stressed that Leeds United's information on the Kalvin Phillips injury is 'incorrect'.
Leeds confirmed last night that Phillips was facing six weeks on the sidelines with a shoulder injury picked up in the 1-0 defeat to Wolves on Monday.
A quick turnaround means that Leeds face Aston Villa on Friday, with Bielsa quizzed on Phillips setback.

On the back of Leeds' announcement yesterday, it was inevitable that Bielsa would be quizzed on losing Phillips for six weeks.
However, his answer (quotes from Leeds Live) suggested that a six week absence was incorrect.
I didn't have the definitive amount of time that Phillips was going to be out for. I understand that the information is incorrect. It's not defined how long he will be out for. It could be more or it could be less.
It's been confirmed that Pascal Struijk will step into the midfield to replace Phillips despite Liam Cooper being doubtful and Diego Llorente remaining sidelined.
Phillips has featured nine times this season for Leeds and England.

The thing that's got me worried here is Bielsa saying 'it could be more or it could be less'.
Phillips is a key part of this side and whilst I'm comfortable with Struijk stepping in for a short period, I wouldn't like to go without the England international for two months.
Simply, he's far too important and results will suffer without him long-term.
All we can do is keep our fingers crossed that he's back sooner rather than later.
In the meantime, it's about getting behind Struijk and hoping that Cooper and Llorente shake off their injury issues.
---