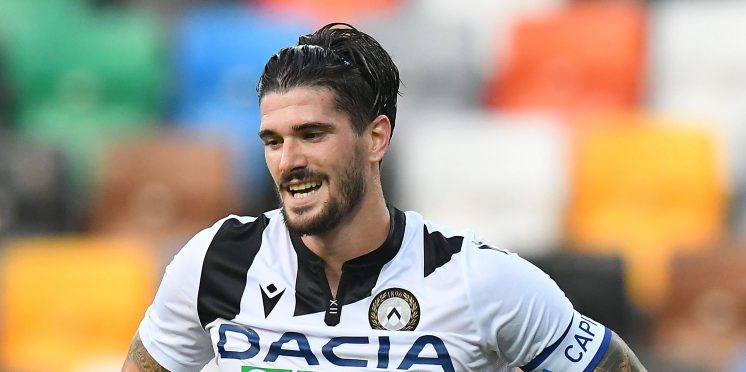 'In two minds' – Phil Hay details Leeds United transfer headache
Phil Hay has underlined that the Rodrigo De Paul fee remains the sticking point amid Leeds United's interest in the midfielder.
Leeds are yet to move to re-bolster their squad on the back of signing Rodrigo and Robin Koch, but interest in players remains.
De Paul is one player that's being heavily linked, but as yet there's been no significant movement.

Phil Hay has touched on Leeds' transfers in his latest piece for The Athletic, with his update on De Paul standing out.
The 26-year-old is seemingly valued at £35m by Udinese, which is proving to be quite the sticking point.
Victor Orta is locked in talks with the Italian over the midfielder, but it appears any deal to bring the Argentine to England is way off.
Director of football Victor Orta has been speaking to Udinese about midfielder Rodrigo De Paul but despite the Argentinian's apparent interest in moving to Elland Road, Leeds are reluctant to meet his Italian club's £35 million valuation and in two minds as to whether to persist with talks.

Sources indicate that the signing of De Paul is still some way from crossing the line, if indeed it ever does.

Whilst I think most fans will agree that De Paul will be a top addition, it's good to see the club are weighing things up properly.
A central midfielder is needed, but it's about getting value for money.
There's a lot to weigh up with De Paul: is he cut out for English football, does he meet Bielsa's requirements. The list goes on.
£35m is going to be a big outlay if they aren't sure and, if the player does sign, he's got to hit the ground running.
The position Leeds are in remains a strong one, though. With De Paul keen, they only need to overcome the obstacle of the transfer fee.
Granted, that is a big sticking point, but if things get moving, it might be smooth sailing wrapping up the transfer.
As it has been for weeks, this is one to watch.
---