Illan Meslier continues to be a rock for Leeds United in the Premier League.
Leeds might have shipped 26 goals this season in only 14 fixtures, but Meslier has come out of that run of form with credit in the bank for his efforts in goal.
His performance in Leeds' 2-1 win over Liverpool at Anfield was outstanding, with nine saves from 10 shots on his goal repelled as Jesse Marsch's side recorded a remarkable victory.
The 22-year-old is probably Leeds' most valuable player at this moment in time, picking up that crown from Kalvin Phillips and Raphinha, who both departed during the summer transfer window.
As you might expect, there's already speculation floating around regarding Meslier's next move, with plenty of suggestion that he could be Hugo Lloris' successor, not just for country but also club:
What's the latest news?
The last significant report regarding Meslier, Lloris and Tottenham came at the start of November from TEAMtalk.
They reported how Antonio Conte has made the decision that Lloris will not be Spurs' No.1 heading into 2023/24, which opens the door for the club to explore potential replacements, Meslier included, according to Graeme Bailey.
"Hugo Lloris has a deal until 2024, but it is highly unlikely he will be Tottenham number one after this season. He has been up and down and it is understood Tottenham are looking for his long-term replacement. And we can reveal that a number of options are in the Premier League."
In terms of potential replacements, Meslier is on the list, alongside Jordan Pickford (Everton) and Robert Sanchez (Brighton).
"They have been linked to the likes of Jordan Pickford, Robert Sanchez and Illan Meslier, so there are options for them – but it is likely that won't be until the end of the season."
Are Leeds at risk of losing him?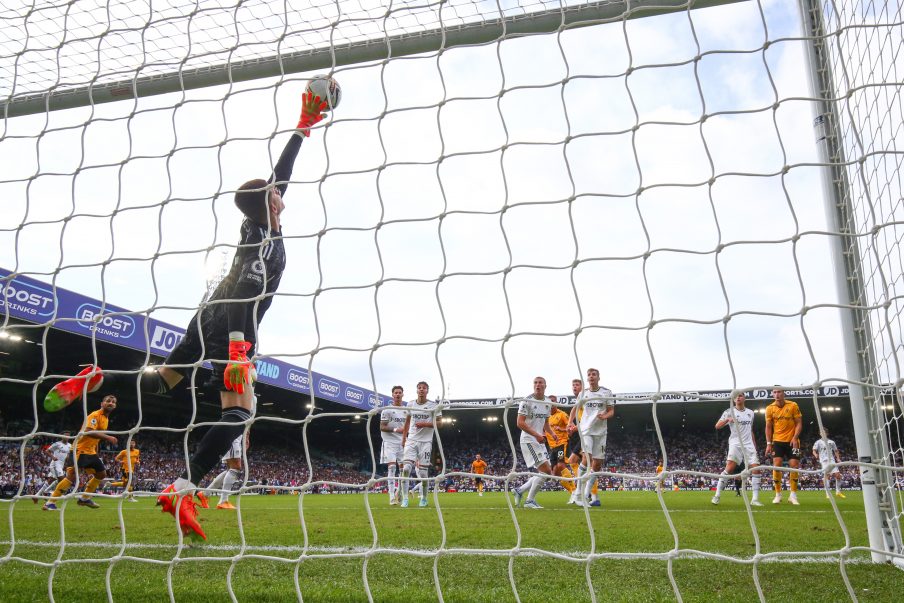 Meslier signed a new deal with Leeds back in August 2021, committing until the end of the 2025/26 season, which gives him three years beyond the current campaign.
So, in that sense, Leeds aren't under pressure to accept bids for Meslier and, if they did opt to sell him, their asset is well protected.
TEAMtalk report that Meslier is valued around £35m, similar to Sanchez at Brighton heading into the summer.
That's the price, then, that Spurs would have to pay for Meslier. It could even be more than that if he keeps impressing as he is with Leeds, who are exposing him in the Premier League and underlining his quality with some of their basic defending.
The Frenchman is a valuable asset and Leeds will know that. It won't be easy to let him go.