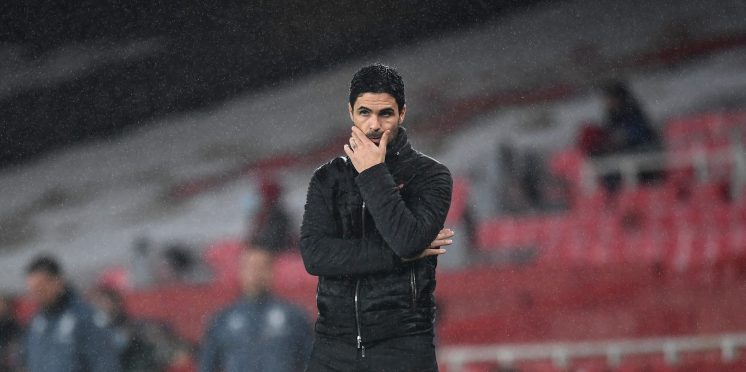 'I think it'll be a tepid affair' – Leeds United v Arsenal: View from the Opposition
Marcelo Bielsa is looking to get Leeds United back on track this Sunday against Arsenal.
Leeds went into the November international break after two 4-1 defeats, with Arsenal rolling into town looking to add to their woe.
However, Mikel Arteta's side head to Leeds not perfect and they were undone by Aston Villa last time out.
This week, we have reached out to James B. at AFTV (@JamesAFTV & @aftvjames) for his insight on the Gunners.

1) Firstly, what have you made to Arsenal's start to the season?
It's a strange one, because if we'd beat Villa I'd be sitting here telling you we're three points off top, 1 off the top four, with away trips to last season's top three all out the way – that sounds very impressive, and add to that our wins away at Leicester and Liverpool to see us through to the quarter-finals of a cup competition. But, we didn't beat Villa, and our league record stands at four wins and four defeats, which is poor.
I do feel that the Villa game was the only performance of the season for Arsenal where I've felt the team were genuinely lost. Through all other defeats I've been able to point to positives and signs of progress, but the Villa affair held none at all. To sum up, I suppose it's been a slightly below par start to the season when you take everything, including performances and circumstances, into account, but it does internally feel a little worse than that, especially when you consider how hard we've found it to score goals.
2) Who are they key men Leeds need to look out for this weekend?
It's sad to say that I'm going into this game feeling like Arsenal don't have any real in-form danger-men. Of course if Aubameyang gets a sniff, he'll score. His goal on International Duty might help his confidence, but quite frankly he's never going to be as dangerous as he could be if he's being shifted out wide as he has in recent games.
Bukayo Saka is the one who makes things happen, he's got that ability to turn and find pockets of space – he's at the heart of most of our best football. Having said that, it's Hector Bellerin who leads the stats for assists and always seems a danger when there's space in behind, so don't sleep on Hector and what he can do in the final third!
3) We've seen Wolves, Leicester and Palace have success against Leeds with a 'Low Block' tactic, do you expect the same from Arsenal this weekend?
In fairness, it's this type of set up that's worked wonders for Arteta – and that pains me to say as an Arsenal fan.
If Leeds come and have a real go at the Gunners, I can see us holding out and picking off the space going the other way, but whether Arteta will decide to be that pragmatic after the fall out from the last set of games, I'm not so sure.
Even if Arsenal 'have a go', they *should* have enough fire power to beat Leeds, but Leeds can also be very dangerous and will hurt Arsenal if they leave themselves too exposed.
4) Onto Leeds, who has impressed you this season and you feel Arsenal need to get on top of?
I'll be honest, Patrick Bamford has really surprised me this season. He's adapted brilliantly to the Premier League, and he causes defenders all sorts of problems with the variety in his game. We've seen him make runs in behind, come short for the ball, and also pull off very opportunistic strikes with barely a touch and a bounce before he lashes it into the back of the net.
Arsenal's centre-backs, mainly Rob Holding – I hate to point out – really struggled with Ollie Watkins and his hold-up play throughout the Villa clash, so Bamford might be fancying himself after that display from the Gunners' centre-back pairing.
5) Finally, what's your prediction for the game and why?
I wish I could be more optimistic but I feel it'll be a 1-1.
Leeds have been on the end of a few beatings now and have lost their last two home games to Wolves and Leicester, so they might want to just be a little more wary at the back and may not press with the same intensity they're renowned for.
Arsenal on the other hand know a loss would be completely unacceptable, as five defeats before the ten game mark would be really worrying. The Gunners will be looking more at getting the level of performance and the balance in their play right, so going all-out for a win won't suit them either.
I think it'll be a tepid affair, with each side nicking a goal.
---