Leeds United host Tottenham this weekend in the final game of the season where anything but a win won't give them a chance of staying in the Premier League.
After last season's final day heroics away to Brentford, Leeds are in need of an even bigger miracle this time around as they welcome Tottenham to Elland Road.
Not only do Leeds need to win against Spurs to stand a chance, but they also need Bournemouth to do them a favour as they take on Everton at Goodison Park.
Can Leeds stay up?
Only one from three clubs can stay up this weekend, and the Toffees are in the driving seat, knowing a draw could be enough to stay in the division with Leicester and Leeds both two points behind, while the Foxes have a better goal difference than both.
Leeds need a win, and to hope that Everton lose, while Leicester fail to win, which would seal their dramatic survival on the final day.
The Whites could stay up even if Everton draw, should they manage to beat Spurs by three or more goals, while bettering Leicester's result against West Ham.
Anything other than this, and Leeds will be relegated back to the Championship after three seasons.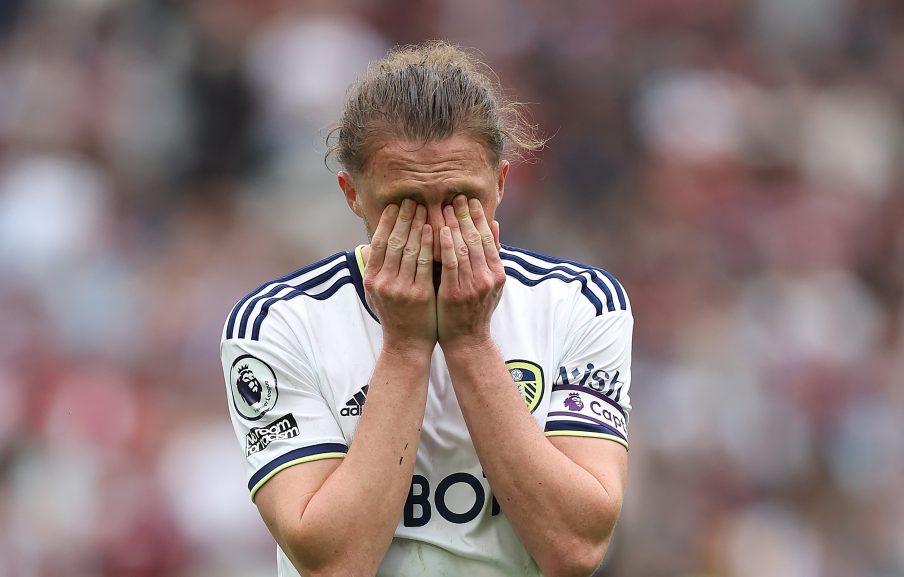 Chris Sutton's prediction
BBC pundit Chris Sutton does not believe Leeds have what it takes to get over the line against all the odds this Sunday.
Writing his predictions, he believes they will avoid defeat against a poor Spurs side, but a 1-1 draw is all they will get:
"Leeds boss Sam Allardyce has been driven to despair by how bad his side are at the back and he's only been in charge for three games.

"That's why I can't see Leeds winning this game – and I think they are getting relegated. 

"Tottenham don't deserve many plaudits either, though. They have played well so rarely this season that I don't see them getting a win that would give them a chance of seventh place and European football next season."
Leeds v Spurs predictions?
Leeds win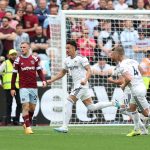 Draw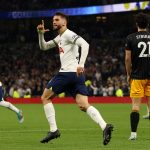 Spurs win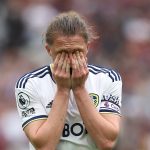 It's hard to see how we come out of this Sunday finishing 17th, knowing that we have a very tough game ahead of us, while Everton play a Bournemouth side that could well be on the beach.
Everton should be winning that game at home, and you've seen from their performances in the last month that there's more to them than us.
We look beat, and we gave up in that West Ham game, so don't expect a massive turnaround just because we're at home.
Quiz: Can you remember Leeds United's last 15 results v Tottenham ahead of Saturday's clash?