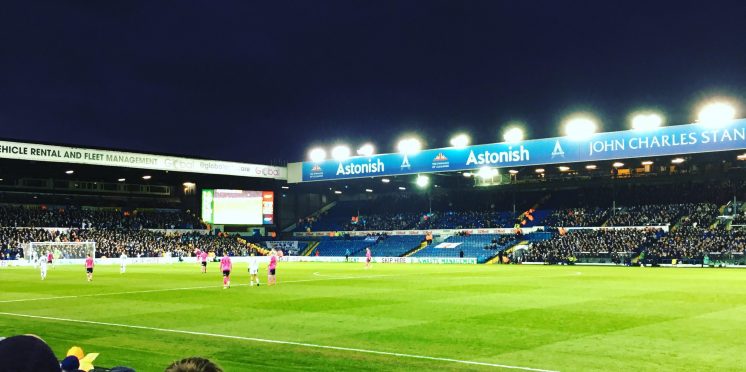 How This Week's Championship Fixtures Could Affect Leeds
A brief look at the teams around Leeds in the table and their opponents this weekend. As it stands, Leeds sit 3rd on 13 points behind Charlton and Swansea who have 14 and 16 points respectively.
With the league being fairly young still, realistically any team down to Preston North End in 7th could overtake the Whites in a worse case scenario. With Leeds requiring both Charlton not winning and Swansea losing to go top of the table…
Swansea City vs Nottingham Forest- Over the break, much discussion has taken place on whether or not Swansea are a 'lucky' team, they often score using few chances and ones that are difficult at that. Will this luck run out? Or will they, over time, come to be seen as 'clinical' instead? They host a Forest side who have had a mixed start to the season taking 9 points from their opening 6 fixtures. Expect Swansea to more than probably do the business here, unfortunately.
Charlton Athletic vs Birmingham City- Lee Bowyer's side also play at home this weekend. Birmingham have taken 10 points so far and so find themselves sniffing at a play off spot. City tend to have struggled against the higher performing clubs so far this season, losing 3 nil to both Swansea and Forest.
West Brom vs Fulham– 4th vs 6th. Both these teams have the means and really should be setting their sights on promotion this season. As a result this has the potential to be a fairly unpredictable affair, add in the fact it's an early kick off and it's a dream spectacle for Leeds fans. This game is a more than good opportunity to size both teams up. West Brom remain unbeaten this season. Fulham, on the other hand, have picked up just 1 point from a possible 6 in recent form.
Stoke City vs Bristol City- Bristol travel to this season's 'crisis club' as not a lot seems to be going right for Nathan Jones down there at the moment. Bar knocking Leeds out of the League Cup, of course. Bristol should have enough about them to win this one with ease…
---