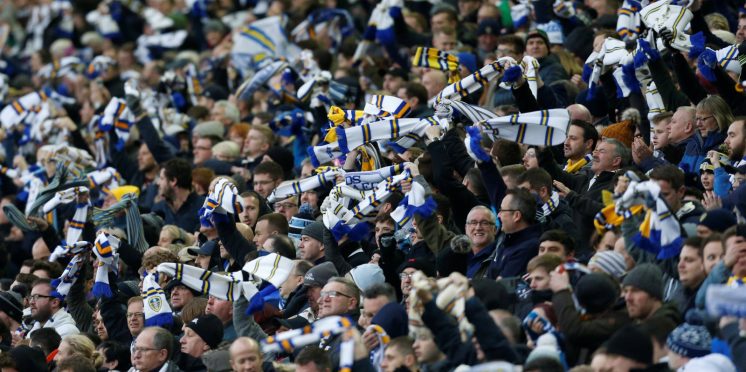 'Honestly a joke', 'makes me sick' – Plenty of Leeds United fans weigh in on anniversary of 'robbery' in 1975
There have been a lot of historic moments in the lifespan of Leeds United, but barely any leave as sour a taste in the mouth as the 1975 European Cup Final where they were beaten 2-0 thanks to some extremely controversial refereeing decisions.
Following Don Revie's departure, Brian Clough was appointed as the club's manager for the total of 44 days before being sacked and replaced by Blackpool legend Jimmy Armfield.
During the World Cup winner's time at Elland Road, he managed to lead the club to the cusp of European glory when Leeds came up against Bayern Munich at the Parc Des Prince in 1975.
The Bavarian giants boasted some of the most iconic names in history in their side at the time, with Franz Beckenbauer captaining the team and Gerd Muller spearheading the attack, but they faced a Leeds side at the peak of their powers.
A European cup final defeat would always live long in the memory of the Leeds fans regardless of the manner of that defeat, but this one stunk of controversy after Leeds were denied two first-half penalties when Beckenbauer first handled the ball in the box before tripping Allan Clarke.
Matters got even worse for the Whites when Peter Lorimer was denied what appeared to be a perfectly legal goal in the second half. Referee Michel Kitabadjian signalled a goal by pointing to the centre-circle with the linesman agreeing, before they were convinced to take the decision under consideration by Beckenbauer, and the goal was disallowed with Billy Bremner's slight offside position being cited, despite the fact he was not involved in play.
The decision sparked riots amongst the Leeds fans who started to believe they 'were really being cheated' during the game, and their complete discontent is still expressed to this day.
One of the club's most iconic chants 'We are the Champions, Champions of Europe' still rings around Elland Road with scarves flying across the stands, unifying the club against whatever stands in their way.
A 15-point deduction and somewhat unwarranted EFL fines ('Spygate') have galvanised fans in recent times but nothing seems to boil the blood more than this incident that happened 45 years ago.
---