Leeds United appear to have given up in the race to sign Charles De Ketelaere from Club Brugge, with Jesse Marsch giving insight on the striker hunt.
Leeds are still hard at work in Australia as they prepare for the new season while also plan to bring in fresh faces to add to the squad.
An attacking signing is required for the side to be deemed ready for this new campaign, as Marsch eyes up more firepower to partner Patrick Bamford and co.

Leeds' main pursuit in the forward market has been around Club Brugge star Charles De Ketelaere, with the club putting down a club-record package for the 21-year-old.
No progress has been made in that chase, though, with the player hoping that AC Milan's interest materialises in him sealing a move to the Series A champions.
With the pressure on to source a new forward, Marsch was quizzed about the possibility of new signings, where De Ketelaere was obviously going to be come into the conversation.
Speaking to the BBC ahead of Leeds' pre-season clash with Crystal Palace on Friday, he stated:
"Not finished yet with him (De Ketelaere) but we have moved on to some other targets if, as we believe, he is not available."
Should Leeds move on from De Ketelaere?
Yes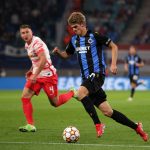 No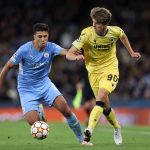 Move on.
De Ketelaere would have been a huge signing for us to pull off, but alongside that, it should be no real shock to us that he's going to a bigger club.
Our ambition has been very high so far and that serves us well in who we will approach next for the striker position.
I just hope that we can track down a new target very soon and get them integrated before the start of the season.
Based on what we've seen so far, I do have a lot of faith that a backup option to De Ketelaere will still be a very good move.