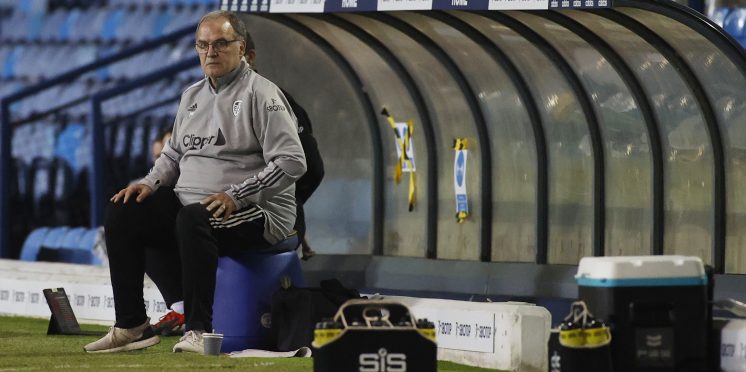 'Hate Leeds but respect' – Many Premier League fans flock to Marcelo Bielsa's verdict of controversial topic
Project Big Picture caused a storm amongst Premier League fans this week, with the ulterior motives of the league's elite not sitting right with the rest of the ladder.
Transition from the First Division to the Premier League in 1992 completely changed the amount of money being pumped into the English game, and that continues to grow nearly 30 years on from that.
Promotion from the Championship is one of the most lucrative achievements in football at present and Leeds' accomplishment last season has skyrocketed their prospects for years to come.
However, it pales in comparison to the power of those at the top end of the Premier League, and that stretches beyond how much it hese clubs can splash out in the transfer market.
Project Big Picture was a plan spearheaded by Manchester United and Liverpool to make drastic changes to the power dynamic in English football, placing the control over plans for the whole pyramid in the hands of the current longest-serving nine clubs in the Premier League.
The problem here is that the vested interests of the top clubs to stay at the top regardless of what anyone else has to say was there for all to see, clear as day.
The funding to the EFL was used as a means to get the rest of the Football League onside, and as the FSA coined it, Project Big Picture appeared nothing more than a 'sugar-coated cyanide pill' to the game.
Leeds United boss Marcelo Bielsa has already shown his great understanding of English football and how crucial the lower echelons are to the rest.
Commenting in his pre-Wolves press conference, Bielsa delivered his opinion on Project Big Picture (as quoted by Phil Hay): "A humble opinion of mine is that the tip of the iceberg has a responsibility to the rest of the iceberg.
"If anything describes English football, it's Leagues One and Two. It's important not to forget where you came from."
His comments resonated with fans from a host of clubs, and there were eager to heap praise on the Leeds boss..

It's great to finally see Marcelo Bielsa get praise from other fans for doing what we've been praising him for since his first day in charge.
His intelligence and understanding of the core values of football in this country is something that needs to be shared with the powers at the top of the pyramid, and you'd hope this class rubs off.
It wasn't hard to see how bad this plan would be for the little guy, eliminating a huge portion of the Football League from the conversation.
I'm glad the Premier League has seen sense and scrapped these plans, because the motives of those who proposed it are clearly a lot more self-interested than they'd have you believe
---