Leeds United are waiting for a takeover to be completed by the San Francisco 49ers, and Andrea Radrizzani's end of the deal looks to be taking a lot longer than desired.
Leeds fans are now waiting for answers from the top of the club on where we stand in the preparation for our return to the Championship, having been relegated on Sunday.
A spineless on-field performance was matched by an equally gutless response from the 'board' post-match through a weak statement about relegation.
When will the board sell Leeds?
You'd think that the chants at Elland Road might have accelerated Andrea Radrizzani's attempts to sell Leeds to the San Francisco 49ers, but his non-presence at the ground for the 4-1 defeat to Tottenham just about sums up the Italian's lack of leadership at the moment.
He's in Italy trying to pick up the pieces of his failed Sampdoria takeover bid with a further meeting taking place today to take over the relegated Serie A club.
When could the takeover happen?
Talks are reportedly already taking place between Radrizzani and the 49ers, but the Yorkshire Evening Post's Graham Smyth has revealed that it's not imminent.
"The YEP understands that there is no agreement yet in place for the 49ers to buy Radrizzani's shares but there is hope at the club that a deal can soon be struck."
Happy if Aaronson leaves?
Yes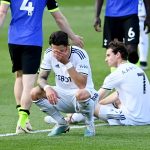 No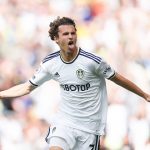 If it's not imminent, then there's just further proof of how shambolic an owner Radrizzani is being at the moment.
It's been disgraceful ever since the start of last season, and his legacy is just going to be a completely negative one at this rate.
Not having the guts to face the noise of relegation, no personal message with the club statement, and now dawdling when we want him out of the door.
As far as we're concerned, Sampdoria can wait.
The big updated Andrea Radrizzani quiz – Can Leeds United fans score 20/20?