Former Leeds United man Gaetano Berardi has announced his retirement from football, ending his 17-year career.
The end of the season is bringing a lot of change at Elland Road, with a return to the Championship in store for the Whites after being relegated from the Premier League.
It sees a lot of the hard work done by the players and Marcelo Bielsa undone as the side go back to where they started.
Where is Berardi now?
Having left the club in 2021 to an emotional farewell, Gaetano Berardi returned to his native Switzerland for the remainder of his career with Sion and then Bellinzona.
The end of this season, though, has seen the defender confirm his retirement from the game, ending what has been an impressive 17-year career, spanning across three countries.
He posted this message on Instagram, where fans will recognise the iconic image used from his Leeds days of a bloodied face:
What next for Berardi?
The defender is set to go into coaching, as he has previously cited his inspiration stemming from Marcelo Bielsa, and it wouldn't be a shock to see him move back to England to take his place lower down in the EFL ladder.
"As the figure of the coach is conceived, I would very much like to start in England, where the tasks are more 360 ° in the managerial aspects than in other countries. In the English minor leagues there are many young former footballers who have had the chance to emerge despite the lack of experience, elsewhere it is more difficult.

Area Coach
Will Leeds get promoted in 2023/24?
Yes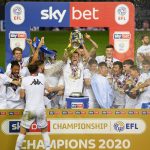 No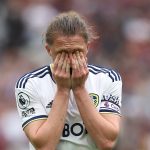 A true icon at Elland Road.
Berardi might not be known for his outstanding moments on the pitch for Leeds such as stunning goals, but his commitment to the side was unmatched.
The picture he used to encapsulate his time at Leeds is perfect, knowing that he lived and died for Leeds on the pitch.
Having a team full of players like that is what the fans want to see, and we could have done with 11 Berardi's this season.
Leeds United quiz: Is Elland Road's capacity higher or lower than these 15 EFL stadiums?