Leeds United director Victor Orta has opened up about the club's decision to sell both Kalvin Phillips and Raphinha in the summer window.
Leeds had one of the busier transfer windows in the Premier League as Jesse Marsch looked to stamp his mark on the side with fresh faces and a new approach.
It came alongside plenty of outgoings, though, including two major ones in the shape of Kalvin Phillips and Raphinha.

Phillips sealed a £42million move to Manchester City that could rise towards £45million, while Raphinha earned a dream move to Barcelona for a reported £55million.
This windfall of nearly £100million gave Leeds a lot to play with when it came to reinvesting more evenly across a team that needed attention after scraping past Burnley in the battle for survival.
In total, Leeds made nine signings where five of those required eight-figure fees to conclude as Marsch looked to improve the overall strength of the squad, rather than just replacing the pair like-for-like.
It could be very well argued that the sale of these two leaves Leeds in a stronger position in the long run, and that's the view of director of football Victor Orta, who had this to say in an interview with The Telegraph:
"The first thing I would say is that 90 per cent of the signings came in before pre-season in Australia, and that's valuable. 

"The players have adapted quickly. We sold two players – Kalvin Phillips and Raphinha – and brought in five others and three young players with a lot of future. We've traded two for eight. Frankly, we've gained depth on the bench, we have more alternatives."
Happy with Leeds' summer transfer business?
Yes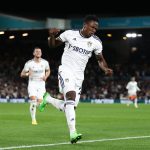 No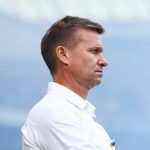 It's hard to argue with the logic when we look much more rounded as a side thanks to our new signings.
Instead of relying on Phillips to stay fit, we have two defensive midfielders that are sharing the load evenly, while our attack looks more potent across the front with new signings, where Raphinha was the main threat.
You could make the argument that we ought to have brought in more for both players, but with how we have replaced them, it's not something we need to worry about too much.
I hope both players go onto big things at their new clubs, but I do think we're better off now than we were at the end of last season.