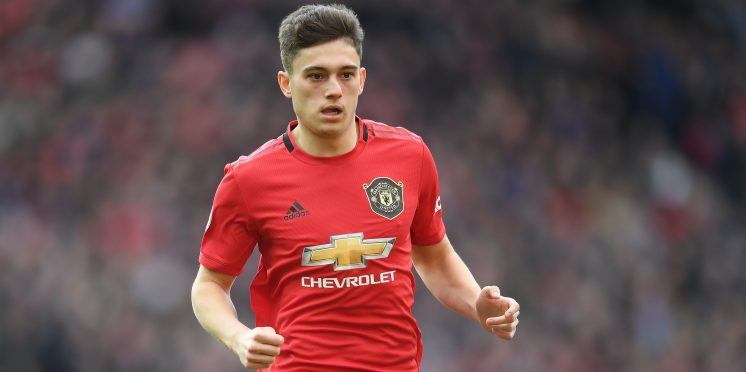 Former Swansea man opens up on Dan James' collapsed Leeds transfer
Former Swansea City chairman Huw Jenkins says he was happy to see attacker Daniel James move to Manchester United rather than Leeds last season.
James had been close to securing a move to Leeds late in the 2019 January transfer window, only to see that deal fall through in the final hours of the window.
The winger would then return to Swansea for the remainder of the 2018/19 season, before completing a move to Old Trafford the following summer, and Jenkins has now revealed how the collapse of that Leeds switch came about.
Speaking to Wales Online about James' Elland Road move falling through, Jenkins said: "I recall with Dan James there were six people interfering, trying to make a decision that day.
"I was told a deal was in place for Dan to go to Leeds. It made no sense to me, not for Swansea City financially because there was nothing in it for us.
"As much as others felt the deal could have been done and we could have got something out of it, to me Dan going up to Leeds at the time, risk injury, us rely on a summer transfer, was wrong. I wasn't even sure Leeds would pay the loan fee until the summer."
James joined Manchester United for a reported £18million, and has gone on to make 37 appearances in all competitions for the Red Devils, scoring four goals and providing six assists.
Indeed, it seems Jenkins is happy with the way things worked out for both James and Swansea, as he added: "So Swansea City got a much bigger transfer fee, Dan got a better move.
"That Leeds business was the final thing I did as Swansea chairman, my parting shot if you like, the last involvement. Although, of course, shortly after I left they also got £20m from Sheffield United for McBurnie.
"We got Dan for £75,000 from Hull, Oli for £100,00 from Bradford. Not a bad bit of business."
Given his performances since his move to Old Trafford, you certainly feel there will be a continuing sense of disappointment around Leeds about missing out on James last January.
That however, will be reduced significantly if Leeds are able to secure promotion to the Premier League this season, something that James could have been crucial in helping them do during the second half of the previous campaign.
---