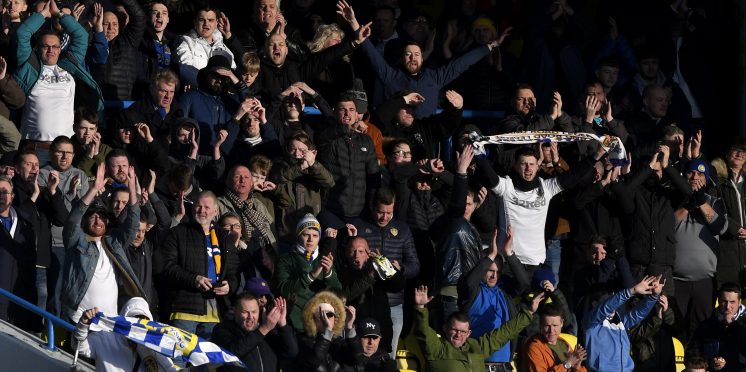 Former Leeds man sends club fan-related message ahead of football's return
Noel Whelan has claimed that Leeds must do whatever they can to keep their fans integrated when the football season resumes in the coming weeks.
It is expected that the Championship season will resume behind closed doors next month, when the Whites will be looking to get over the line in the battle for promotion to the Premier League.
Whelan believes that the club's support will have a big part to play in helping Leeds secure that return to the top-flight of English football, and feels that as a result, the club must do what they can to keep the fans involved, even if they cannot actually be at the games.
Speaking to Football Insider about the task Leeds face in maintaining a connection with their supporters, the former Whites striker said: "I think it's really important that we get some kind of link; interviews afterwards live with the players, the players giving messages out to the fans and vice versa.
"I think that's really important that everyone still believes and everyone is still together as one. I'm sure the club are thinking about that because the fans have got a huge part, a massive to play up to this point it's stopped in the season.
"I'm sure they'll want to integrate whatever they're doing now, while the fans are away, and try and bring them as close to the game as possible."
We have already seen with the return of the Bundesliga that while accepted, the spectacle of matches behind closed doors has not proved entirely popular with those watching from afar, meaning Leeds may well have to do something in order to improve the experience of these for their upcoming games for supporters in what are already difficult times.
Indeed, with just six of the 27 games played behind closed doors in the Bundesliga resulting in home wins, Leeds may want to find some way of bringing their fans into the stadium virtually.
That way, they could be able to recreate some sort of atmosphere to give Marcelo Bielsa's side a useful boost, and with five games still to be played at Elland Road this season, that could yet prove vital for Leeds in the race for promotion.
---