Leeds United midfielder Darko Gyabi featured again for England under-20s last night in the Under-20 World Cup, winning 3-2 against Uruguay.
One success story of this season for the Whites has been the quality of the youth players looking to make their way into the first team.
It has been a key investment strategy for some time at Leeds and while it's not borne fruit in terms of helping the side climb away from the relegation battle, it is going to bulk out the side in years to come while saving millions in transfer fees for established senior players.
How is Darko Gyabi doing?
Fans might have been wondering why £5million midfielder Darko Gyabi wasn't getting more time in the senior side despite proving each game that he is too good for the Premier League 2 Division 2 that he has been playing in this season.
He won't be available for Leeds' final game of the season, though, nor will Mateo Joseph as the pair have flown out to Argentina for the Under-20 World Cup to represent England.
Having played a full 90 minutes in the 1-0 win over Tunisia on Monday to kick off their tournament, Gyabi again started alongside Bristol City's Alex Scott in the clash with Uruguay last night – where the Young Lions came out 3-2 winners.
Gyabi scored what was the eventual winner as he made it 3-1 in stoppage time with this superb effort, before Uruguay notched a late consolation:
Leeds v Spurs predictions?
Leeds win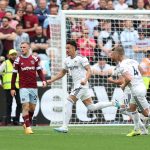 Draw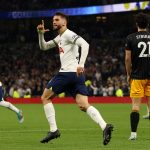 Spurs win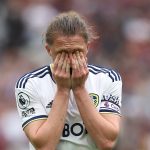 Should Gyabi be playing next season?
Leeds' result on Sunday should not really make a difference to Gyabi's plans in the 2023/24 season, because he needs to be playing no matter what division Leeds are in.
He's shown time and again that he's too good for just youth football, and when he's played in the senior setup, he's done very well – away at Cardiff City in particular being a standout display for him in a senior environment.
Shining at the Under-20 World Cup as he is doing now is only going to raise his profile more and prove that he's just waiting for the opportunity to make his way into senior football.
When looking at some of the players he's rubbing elbows with: Dane Scarlett, Alex Scott, Ronnie Edwards, Daniel Jebbison, Samuel Edozie, and others – there's so many that are in need of regular playing time rather than youth football.
Gyabi is definitely ready for that step up, and 23/24 should be his chance to do that.
Quiz: Can you remember Leeds United's last 15 results v Tottenham ahead of Saturday's clash?