Club Brugge forward Charles De Ketelaere is pushing hard for his club to agree a deal with AC Milan to see him move to Italy.
After Raphinha's drawn-out exit, Charles De Ketelaere speculation has taken centre stage as the main frustrating saga involving Leeds United this month.
While the club are doing what they can to bring the Belgian in, there is not much they can currently do as AC Milan also push for his signature.

As De Ketelaere prefers a move to AC Milan right now, Leeds are essentially being frozen out of negotiations by Club Brugge for the time being.
A €40million offer is reportedly on the table from Leeds while the Italian champions are flagging behind with a lower offer, but the player's stance is what is keeping this in Milan's favour.
Fabrizio Romano is now reporting that talks are set to continue shortly, while De Ketelaere himself is doing all he can to convince his current club to accept an offer from Milan:
Should Leeds move onto Kalimuendo?
Yes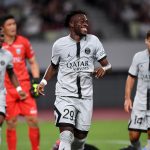 No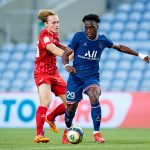 There have been so many twists in this saga, and it's getting boring from our view, and we ought to move on quickly.
De Ketelaere would have been one of the statement signings of the summer, relatively speaking in the Premier League, but his move to a club of Milan's stature would come as no shock.
Not only that, but it's no surprise they are the side he wishes to go to, given how they are developing at the moment.
What is most infuriating for Leeds is that Brugge have strung us along for a month without giving us an answer, and we've wasted so much time.