There remains a strong possibility that Leeds United lose Raphinha this summer, with plans being put in place to combat that potential departure.
Leeds have had a focus on incomings so far this summer, although there's going to come a point where they are faced with serious offers for players like Raphinha.
In the event of Raphinha moving on, Leeds do appear to have plans in place to replace the Brazil international.

As per Fabrizio Romano, one player Leeds are looking at is Charles De Ketelaere of Club Brugge.
The 21-year-old scored 14 goals and registered nine assists in the Belgian top-flight, showcasing his versatility to play in a number of different attacking positions.
Meanwhile, Romano also confirms that there's an interest in Cody Gakpo, although he notes how negotiations with the PSV flyer are not close.
Gakpo scored an impressive 19 goals in all competitions last season, matching that with 14 assists.
Should Leeds move for Gakpo?
Yes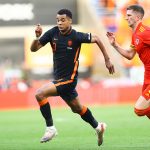 No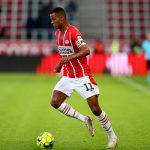 You feel like a lot is going to have to fall into place before Leeds get serious with targets like De Ketelaere or Gakpo, yet it's good to hear the club be abmitious in the event of losing Raphinha.
Raphinha is going to be a big loss if he moves on this summer, yet bringing in a player from Europe with the calibre of De Ketelaere or Gakpo would really excite fans.
Both have posted some incredible numbers recently and could be really shrewd attacking additions to Jesse Marsch's squad.
All fans can ask is that the club are ambitious in the event of losing their best players. This summer has been positive so far and, even when there are twists further down the line, we can expect that positivity to continue.
Quiz: Are these 15 facts about Leeds United boss Jesse Marsch true or false?