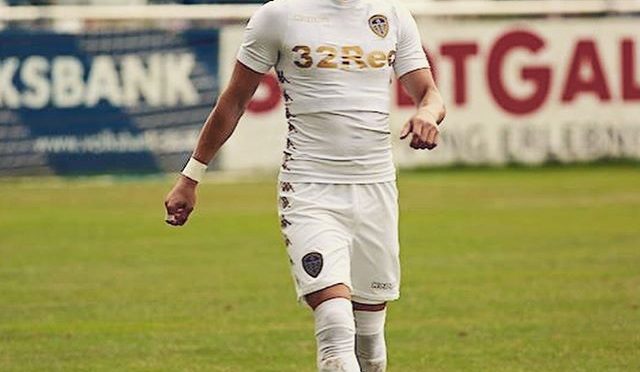 Ezgjan Alioski: Talent and Entertainment in Equal Measure
If you're looking for a player who sums up the topsy-turvy, up-and-down experience of being a Leeds United supporter, it's Ezgjan Alioski. Sometimes unplayable, sometimes frustrating, Alioski is the footballing equivalent of Forrest Gump's box of chocolates – you never know what you're going to get.
The Macedonian international has become something of a favourite at Elland Road for his on-field flair and off-field entertaining antics. In his first two seasons at Leeds, Alioski scored seven goals in each of them, playing an important role in last season's bid for promotion under Marcelo Bielsa. 
With another new Championship season well underway, Alioski and Leeds are again aiming to seal a return to the Premier League after over 16 years away from the top flight. Last year's disappointment at missing out on going up was softened by Bielsa's decision to stay at Elland Road, and as such, confidence is high that Leeds can go one better this season and reach the promised land that is the Premier League. English Championship odds certainly reflect that belief.
Alioski will have a part to play if that is to be achieved. Indeed, the team missed him badly in the play-offs after injury had cruelly cut his season short. Ultimately, Leeds flagged as the season drew to a close, through the combined factors of the mental hurdle that must be overcome for such a big club to get out of the mire that is the Championship, along with the physical toll of a long 46-game season plus the play-offs. In the end, Leeds missed the spark that Alioski provides. 
He is the kind of player that every Championship team with aspirations for promotion needs – someone who can pull a proverbial rabbit from a hat, terrorise defenders, get the crowd on their feet, or whip up a bit of a scuffle to get his teammates fired up that extra little bit. His short stature and low centre of gravity make him difficult to mark, a nightmare for some of the more burly defenders plying their trade in the Championship.
In many ways, Alioski personifies Bielsa's reign – the sort of madcap, unpredictable anarchy that somehow comes together into something effective. That said, Bielsa has instilled the kind of on-field discipline that managers before him could not do at Elland Road. The relative chaos off the pitch, whether it's on-field fighting or spying on opposition teams, is all part of the package. 
A now infamous incident last season involving Alioski and Pontus Jansson is a prime example of why Leeds fans have such a soft spot for the Macedonian. After taking the lead against Sheffield Wednesday in a game at Elland Road, as the Leeds players were celebrating Jansson planted a kiss on the side of Alioski's head, a display of tenderness that enraged the latter, who swiftly punched Jansson in the back as he walked away. It's clear that Alioski does not appreciate such liberties being taken!
The 27-year-old is a rare enigma in a world of dull, uninteresting footballers. Leeds fans have suffered much in recent years, and while Alioski can at times be inconsistent, the quality he does bring to the table when he's on his game is enough to keep the Elland Road faithful on the edge of their seats. Over such a long season, a little madness now and then doesn't hurt. 
---