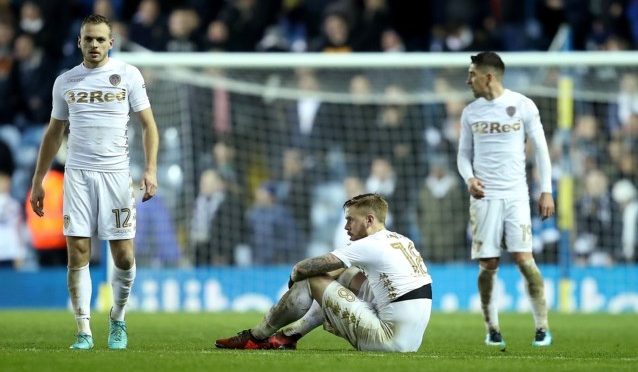 Exit Door Looms for Leeds Full Back
Once touted as the saviour, when Leeds desperately needed a solution to their left-back crisis, De Bock was the man. He was given four and a half years from January 2018. So that would keep him here until erm the 2022/2023 season, right.
Featuring for 7 games in all, including a particularly forgettable one against Derby County, De Bock never realised the expectations that many Leeds fans had put in their January signing. January 2018 wasn't a particularly pleasant month for a number of reasons and it really was all downhill from there.
In came Paul Heckingbottom as manager. Heckingbottom clearly favoured the younger, more mobile Tom Pearce who had assumed the starting role by the close of the season. Then came Summer and the surprise signing of Barry Douglas from the promoted Wolves side. You might say the writing was on the wall for poor old Laurens.
De Bock wasn't to be included in the list of players Bielsa wanted to work with and a loan deal was found for him in the Belgian first division at K.V. Oostende. Though it seems he has fallen out of favour here to, speaking to the local press their sporting director Hugo Broos said: "Laurens De Bock must definitively return to Leeds".
So it seems that De Bock will be moved swiftly on from Leeds in the Summer window, without much drama. Like someone you met a couple of times, you don't really know him, you'll keep him on facebook and might see him get on better elsewhere in years to come. No hard feelings mate, it just wasn't meant to be.
---