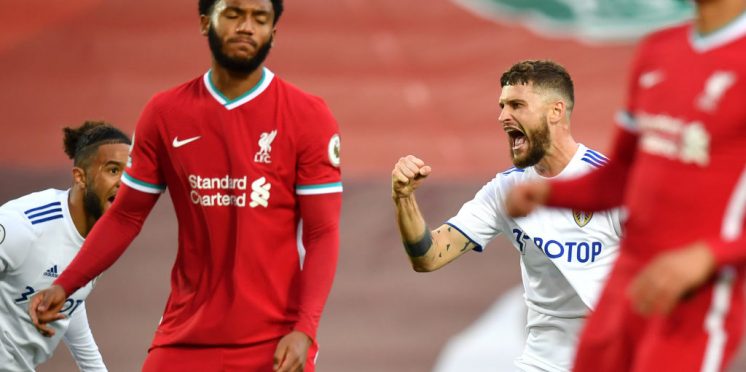 'Embarrass us' – Many fans comment on Leeds United post as clash with Liverpool looms
Leeds United face Liverpool tonight at Elland Road, but the pre-match talk is dominated by proposals of a European Super League.
Leeds have been away from the Premier League for 16 years and a lot has changed since they were last a top flight club.
The format of the competition is intact, but the finances bestowed upon Leeds and every other club now is far greater than in the early 2000s.
Increased revenue from investors and sponsors has largely caused the spike in income for the Premier League and the clubs within, but with that comes excessive greed.
Proposals for the new European Super League, consisting of the 12 best sides in the continent, have gathered huge momentum.
In that condemned group of 12 are tonight's opponents, Liverpool.
The footballing community have banded together significantly to oppose any plans for this to go through, and turn their back on them if they were to go ahead.
So, with Leeds facing the Reds tonight, fans from across the country are hoping for a home win…

Hopefully, we put in a performance highlighting the need for fair competition in Europe.
No team has a god-given right to be amongst the best teams, and that's summed up by Arsenal's commitment to this just after they drew to Fulham.
We can't wait for this to go up in smoke because it just shows how greed can corrupt the sport.
Surely, this doesn't ever get to see the light of day. If it does, though, then it won't even get the support they're thinking it will.
---