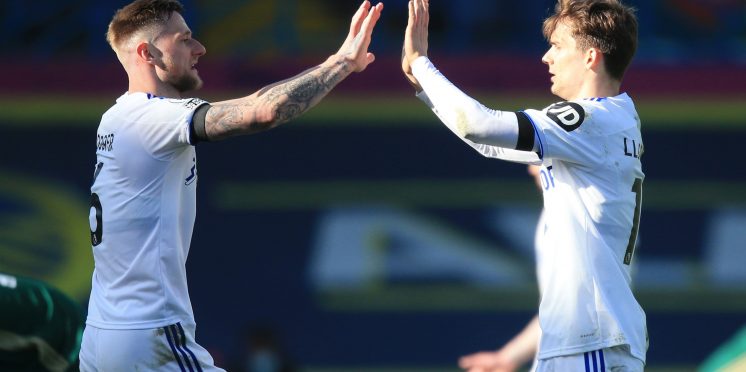 EFL chairman makes huge claim about Leeds United's future as a Premier League club
Leeds United will finish in the Premier League's top-six next season, and will be playing Champions League football within the next three or four years.
That's according to Peterborough United chairman Darragh MacAnthony, who has clearly been impressed with what he has seen from Leeds this season, and believes the backing given to the Elland Road club by the 49ers franchise will only take them even further in the future.

It has been an excellent first season back in the Premier League for Leeds, who currently sit tenth in the table, just seven points off the top-six after some outstanding results, not least their 2-1 win at Manchester City on Saturday afternoon.
Now it seems as though MacAnthony, who has been in charge at Peterborough for the past 14 years, believes the club can break into the very top echelons of the Premier League in the not too distant future.
That is something he believes will only be aided by the investment in the club from the 49ers franchise, ahead of what could be a busy summer window for Leeds.
Speaking on the Hard Truth Podcast about what he has seen from Leeds this season, and what he expects is still to come, MacAnthony said: "I think Leeds, within the next three or four years if not sooner, will be in the Champions League spots.
"This is a big club. It's run by some clever people. I really see Leeds on the ascendancy.
"Next year I would say top six. That club is just building and building. They've sold equity to the 49ers, commercially it'll be a mammoth again."

I do think that MacAnthony has a point with what he is saying here.
Leeds have been hugely impressive in the Premier League this season, and you feel they are only going to get better the more they adapt to their scenario.
As a result, you can certainly see them pushing on in the next few seasons as they strengthen their squad, something which will of course be helped by the backing they will be receiving from the 49ers in the future.
Indeed, we have also seen the likes of Leicester and West Ham make that break into the top four in the past few years, so there ought to be no reason why Leeds cannot do the same if they continue on their current trajectory.
---