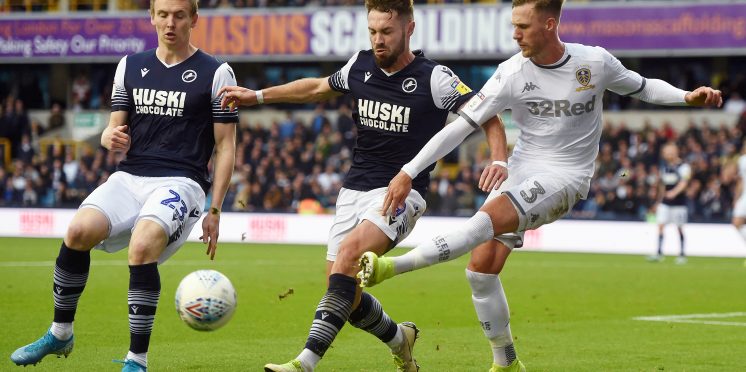 Editor's column: Senior departure leaves Leeds United truly embarking on the next chapter
Barry Douglas' move out of Leeds United was finalised yesterday. The Scot headed to Blackburn a self-proclaimed 'Champ-Champ', with the kind words of Victor Orta ringing in his ears.
Leeds' promotion to the Premier League has pushed Douglas further down the pecking order at Elland Road. Stuart Dallas is the dynamic left-back of choice, Gjanni Alioski provides versatile cover and Leif Davis is the youngster waiting in the wings.
Yesterday, Douglas' exit was signed off, with a little regret from his head-coach. "I regret I wasn't able to make him triumph with us," Bielsa told his press conference ahead of Monday's meeting with Wolves.
It's true in a sense that Douglas hasn't triumphed with Leeds. 45 appearances in two seasons haven't yielded the electric form he showed at Wolves in 2017/18. Injuries and pure bad luck have contributed to that, but in other areas he's triumphed.
Dear Barry…
Orta's passionate farewell to Douglas put the 31-year-old into such good light; a player that's highly valued for his quality and an even better human being.
Two things really stood out as Orta opened up. The first was Douglas' reaction to the crushing play-off semi-final defeat to Derby County in May 2019. Leeds' Director of Football describes it as one of his darkest moments, but Douglas lifts the mood in a broken home changing room.
The Scot was out of the game after seeing his season ended in March with a nasty knee injury. "We keep going and we do it next year." Simple words that aren't alien in a football changing room, but the upbeat personality that you need to do what Leeds did and bounce back.
Another snippet that caught the eye was at the very beginning: "You are the first permanent member of our promotion winning side to leave us and therefore I felt I should write an open letter to express my thanks, but also to ensure the supporters know just how big your impact has been."
Stretch your mind back to the summer of 2018. Leeds were embarking on a new chapter in their history under Marcelo Bielsa. Who was amongst the first signings through the door? Barry Douglas, who agreed a three-year deal from Championship Champions, Wolves.
It was a statement that Leeds meant business in their pursuit of Premier League football. Douglas might not have had too much impact on the field, but as Orta explained, his contribution to promotion hasn't been overlooked. Two years down the line, Leeds are where they want to be, but they can't carry everyone on this journey.
Embarking on that next chapter
'The first permanent member' has now gone and that signals a change of approach at Elland Road. Douglas was the cream of the Championship when Leeds signed him, but ambitions have changed. Bielsa has mastered the EFL, now it's time to establish in the Premier League.
Leeds threatened to go after the cream of the Championship again in the summer, but that's gone out of the window as Orta conquered Europe. Two Spanish internationals, one German international and a tricky Brazilian with Champions League football around the corner have arrived as shiny new signings.
Bielsa and Orta haven't ripped the heart out of their promotion-winning squad and the nucleus remains. However, their marquee signings have come a long way and pinching Douglas at £3m is a fading memory.
If Leeds continue to progress how Andrea Radrizzani wants them to, Douglas won't be the only casualty from the class of 2018-2020. Naturally, others will follow as Leeds build a squad to hopefully challenge where they once did at the turn of the Millennium.
You'd imagine they will eventually all walk away with more kind words ringing in their ears, just as Douglas has. They are Champions and their name is etched into Leeds United history. This summer comes with a warning, though: Leeds United Football Club is not ready to sit still, the next chapter is only just beginning.
---