Barcelona could be handed a boost to sign Leeds United winger Raphinha after agreeing to sell 10% of their TV rights.
The Whites have plenty of suitors for their prized assets at the moment, and have a big asking price for said clubs to meet when it comes to Raphinha.
Barcelona's interest has been incredibly strong for some time now, but the Camp Nou outfit are yet to make a decent offer to Leeds.

A core issue for Barcelona not being able to muster up the funds so far for Raphinha is their widely-reported financial horror-show.
However, they have been given hope in their pursuit of the winger, with the club now confirming that they have sold 10% of their TV rights to Sixth Street:
"With this transaction, FC Barcelona generates a total capital gain of €267 million for the current season. Sixth Street will initially invest €207.5 million and in return will receive  10% of the Club's LaLiga TV rights for the next 25 years."
Given their significant financial boost, a better offer for Raphinha could be on the cards in the coming days:
"Our team looks forward to a long-term partnership providing our flexible capital and deep sports sector expertise to support Barça as it continues to strengthen its organization and achieve its strategic objectives."
Where will Raphinha play next season?
Arsenal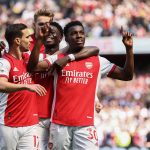 Chelsea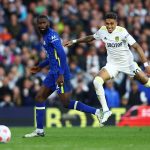 Leeds United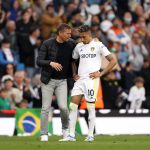 Barcelona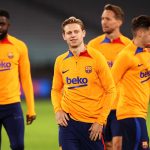 Back in the running?
This, along with the sale of Frenkie de Jong, could be a massive boost in Barcelona's chances of signing Raphinha.
At least we now know that they are in a better position to try to sign players, and while they have to try to match a £65million package from Chelsea, they are Raphinha's preferred option.
If they do manage to put an offer on the table that matches Chelsea's, I would be more happy to see him move there than Stamford Bridge.
It's his dream move and this could be a big help in that regard.