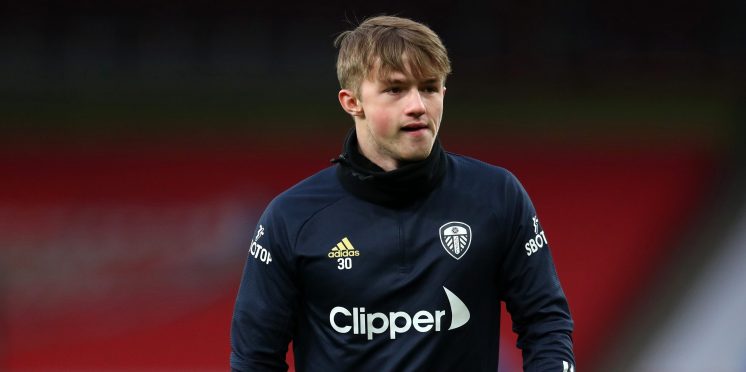 'Don't want to say the same level' – Patrick Bamford makes exciting comparison involving Leeds United individual
Leeds United's Under 23s striker Joe Gelhardt shares a number of attributes with Manchester United and England's record goalscorer Wayne Rooney.
That's according to the Whites' top scorer Patrick Bamford, who has been speaking about the impression Gelhardt has made at the club, which he has clearly been impressed with.

Gelhardt joined Leeds from Wigan Athletic back in the summer transfer window, with the 18-year-old having previously made 21 first-team appearances for the Latics, scoring once.
The teenager has yet to make his senior debut for Leeds this season, but has nevertheless enjoyed an eye-catching few months for the club's Under 23s side.
Gelhardt has scored seven goals and provided two assists in 13 league appearances at youth level this season, and it seems that off the back of that, Bamford is expecting big things from the young attacker.
Speaking about Gelhardt on the Official Leeds United podcast, Bamford said: "Joffy, Gelhardt, he is going to be good, I think.
"He reminds me – I don't want to say the same level as [Wayne] Rooney – but he is the same kind of build as Rooney was. A stocky lad, great finisher." 
Even so, it seems Bamford believes the pressure is now on Gelhardt to continue to put in the work required to continue his progress, as he went on to add: "It is just whether or not he kind of sticks with it, he is young, isn't he, so he can look good at that age and not make anything of it.
"It is up to him to kind of push on."

Given the success that Rooney has enjoyed over the years, Gelhardt will certainly be a big asset for Leeds if, as Bamford says, he can do a similar sort of job during his time at Elland Road.
Considering his impact at youth level so far this season, it does appear as though he has the potential to enjoy a successful career in the game, although it will not be easy for any player to match the standards set by Rooney.
Even if he doesn't quite do that, the striker is still a player Leeds fans will no doubt be hugely excited to see, particularly after these comments from Bamford.
Indeed, given he has already had a taste of senior football during his time at Wigan, you imagine he will be desperate to get that once again, so I wouldn't be too concerned about him maintaining the sort of commitment and application he has shown so far in his career.
---