Leeds United will allow striker Ryan Edmondson to join Carlisle United on a free transfer.
That's according to Yorkshire Evening Post reporter Graham Smyth, who says that the Elland Road club will however, retain a sell-on clause in the player.

Having joined Leeds in 2017, Edmondson has made just two first-team appearances for the Elland Road club.
The striker has instead spent much of the past two years on loan elsewhere, with the likes of Aberdeen, Fleetwood, Northampton and port Vale.
However, it was reported on Wednesday that the 21-year-old is now set to leave the club for good, with the striker set for a permanent move to League Two side Carlisle United.
With a year remaining on his contract with Leeds, the Yorkshire club would ordinarily be entitled to a fee for letting Edmondson leave on a permanent basis.
According to this latest update from Smyth however, Leeds will instead release the striker from his contract, allowing him to join Carlisle on a free transfer.
They will though, retain a sell-on clause in the striker, meaning they could receive a fee for any future sale of Edmondson that Carlisle make.

You feel this could be a sensible approach for Leeds to take to Edmondson's future.
With just a year remaining on his deal, and having scored just seven goals in 59 games on loan with clubs in Leagues One and Two in the past season-and-a-half, they would probably struggle to receive a considerable fee for him anyway.
This however, still allows Edmondson to go out and get the regular football he needs to develop his career, and the security and stability of a permanent move could allow him to thrive.
That could in turn see him attract more attention, which could generate a more useful fee for Leeds through that sell-on clause, in the next few years.
Are Leeds right to let Edmondson go for free?
Yes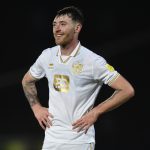 No