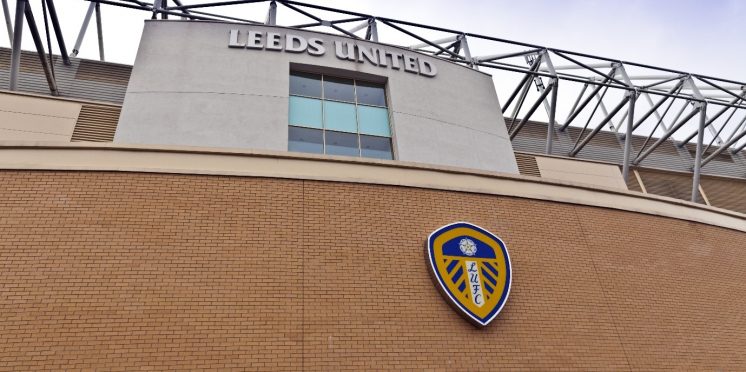 Could These Leeds Players Be Destined for England?
You'd have to go back to the 2002 World Cup to find an England international tournament squad featuring a Leeds player. Though, we might have slightly over-compensated there with no less than 4 players getting a ticket on the plane. Messrs Mills, Ferdinand, Fowler and Martyn.
Still, it is a truly sad downside to the years we have suffered outside of the top flight to not have the experience of seeing our own in the white shirt of England. To make matters worse, we see those such as James Milner and in the past Aaron Lennon, once 'our own' who were sold to compensate for the wreckless financial mismanagement that got us into this mess in the first place, performing on the international stage with Leeds just a blip in their now illustrious careers.
Are Leeds players rated to make the cut for Euro 2020? Or even tournaments beyond?
Here are those in the frame…:
Eddie Nketiah: Eddie has earned himself a regular spot in England U21s squad. His work rate and clinical finishing ability are well suited to the international game. He recently scored in a Euro 2021 Qualifier to help the Young Lions see off Turkey 3-2.
Ryan Edmondson: Ryan is another who has found himself flirting with the England youth set up. Wearing the number 9 shirt, the 18 year old scored on his debut for the U19s during a victory over Greece earlier in the season.
Jack Clarke: The loanee from Spurs made his debut for England U20s in September and even bagged himself a very important goal as he nodded in a late winner against Switzerland.
Jamie Shackleton: Shack has been part of the England U20 squad for a little bit longer than his academy chum, Clarke. He featured in the England team that went to the 2019 Toulon tournament in Summer.
Kalvin Phillips: Phillips' importance to Leeds cannot be understated, for more than just playing reasons. Reports have put Phillips on Southgate's radar after he rose to prominence as a stand out Championship footballer last season. The calls to get him in the squad will only grow as Phillips gets older and becomes even more dominant in midfield, especially if this just so happens to be in the Premier League.
For all these, the theme seems to be consistent. Players who definitely have the guile and technical ability to be on Southgate's radar but they need to make the final step and show they can compete in England's top domestic division to finally be handed a cap.
To do this whilst still at Leeds would be the most desirable achievement and be symbollic of a club reborn and ready to reclaim their place as a powerhouse on the domestic circuit.
Though if this is not a possible outcome, then the 'difficult decision to cut from the club that gave me so much' statement will invariably be dusted off.
---