Leeds United are looking to sign PSV winger Cody Gakpo, but the player is waiting for a club more prestigious than the Whites.
After staying up in their first two Premier League seasons, Leeds' eyes are on more ambitious plans for the coming season under Jesse Marsch.
While two star players might be leaving in the shape of Kalvin Phillips and Raphinha, they are expected to be replaced with quality signings.

It emerged on Wednesday night that Leeds were interested in signing PSV winger Cody Gakpo as a player to replace Raphinha after his likely departure.
The 23-year-old would be an audacious coup for the club to pull off, as he continues to shine not only at club level (19 goals, 14 assists in 21/22) but also by showing his talents at international level with Holland.
However, the possible discussions could hit a snag before any momentum started to build, with reports from journalist Rik Elfrink claiming that while Gakpo is on the shortlist at Leeds, the player is not totally sold on a move just yet.
Should Leeds move for Gakpo?
Yes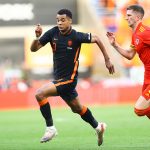 No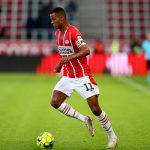 A four-year deal has reportedly been offered by the club, while Gakpo is said to be in no rush over a transfer as he is currently on holiday.
He also claims that the transfer is not at an dvancrdbstage as PSV hold out for more than €30million while Gakpo aims for a "more impressive" club.

It makes sense that Gakpo is holding out for something more than a side that just finished 17th in the Premier League.
However, players that could replace Raphinha must see the progress he made and think that could be the case for them too.
I do think it's the sort of deal that we need to be looking at after losing such a key player in Raphinha, and I expect us to go big for these targets.
Gakpo would be a huge signing and a massive statement of intent for what we want to achieve this season.