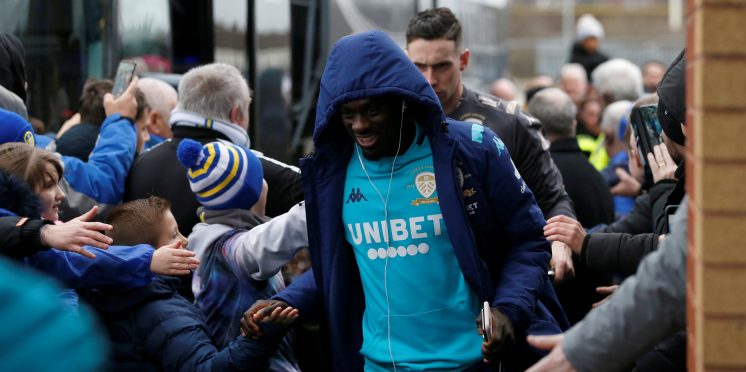 Club figure fires warning at Leeds United as transfer saga continues to sour
Champions League semi-finalists RB Leipzig are ready to step up their efforts to force Leeds United into signing Jean-Kevin Augustin on a permanent basis.
Last season saw Leeds United opt for Patrick Bamford as the starting number nine under Marcelo Bielsa, with Eddie Nketiah coming in initially as the replacement for the departed Kemar Roofe.
The Arsenal youngster's loan was terminated in January after a lack of game-time, as he struggled to displace Bamford out of a starting berth, to which the pressure was on Leeds to source another striker to add enough cover for the run-in.
Leeds eventually landed RB Leipzig's Jean-Kevin Augustin and sealed a loan deal until the end of the season.

The French youth international joined the club on an initial loan deal with an obligation to sign the striker should promotion be sealed back to the Premier League.
Following the agreement of that deal, a lot of circumstances took place that muddied the waters considerably. Firstly there was the fact that Augustin managed a grand total of 53 minutes as a Leeds player across three substitute appearances as he clearly struggled to get even close to Bielsa's high standards, and secondly, was the fact that the season was delayed until mid-June.
While there have been no details revealed around how water-tight the contract was, it's clear that Leeds aren't keen on signing him permanently and are looking to sneak out of a deal on the grounds that Leeds didn't actually clinch promotion when the loan deal expired, as per the agreement.
However, RB Leipzig's Commercial Director of Sport, Florian Scholz, has fired a serious warning to Leeds about their obligation to sign Augustin.
Speaking to Sport Buzzer, Scholz said: "The legal situation is clear.
"Leeds is currently in the process of spending a lot of money on the transfer market but does not stand by its contractual obligations. We are ready to take further steps."

Leeds don't want Augustin and I don't think Augustin will want to play for Leeds again after this whole debacle, so this development isn't ideal.
We now have a situation where neither club involved wants the player and the player wants to play for neither club, so it'll come down to who gets the better of the imminent legal battle.
No one outside of the clubs will have a concrete idea of how strong the wording of this contract is, but Leeds seem intent on washing their hands of this whole ordeal, while Leipzig seem hell bent on getting Leeds to fork over the €21million fee for signing him.
I don't think we'll see the back of this deal for some time, given how adamant both parties are in their stance on the matter.
---